Whitehaven Beach And Heart Reef
Local Guide
When it comes to visiting Whitehaven Beach and Heart Reef you need to plan ahead. Both of these destinations are the Whitsundays top 2 tourist attractions, check out our local tips below to experience these amazing places on your Ailie Beach holidays. if you are coming with family make sure you read our Airlie Beach Lagoon article tips.
Quick intro – My name is Nathan and I have lived and worked in the tourism industry in Airlie Beach since 2001. Over this time I have got to know the outstanding tour companies that go well beyond their competitors to make sure their guests have the best day possible. so let's get started.
Satellite View Of Whitehaven Beach and Heart Reef
Best Ways to Visit Whitehaven Beach And Heart Reef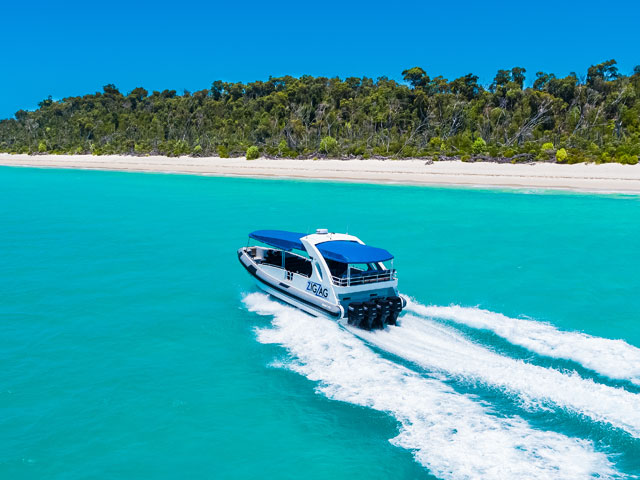 DAY TRIP WITH ZIGZAG WHITSUNDAYS
ZigZag Whitsundays day tour departs Airlie Beach every day and visits Whitehaven Beach for just over 2 hours during the day. June 2022 Update we can now pick up inhouse guests for a tour from Daydream Island
Here at Whitehaven, you will have the opportunity to participate in a guided walk to the new Whitehaven South Lookout and then enjoy a provided lunch on the beach. There is plenty of time to swim and explore the beach as well.
During the rest of the day, you experience snorkelling on coral reefs and discovering the Whitsundays Islands. Find more information here Whitehaven Beach Tour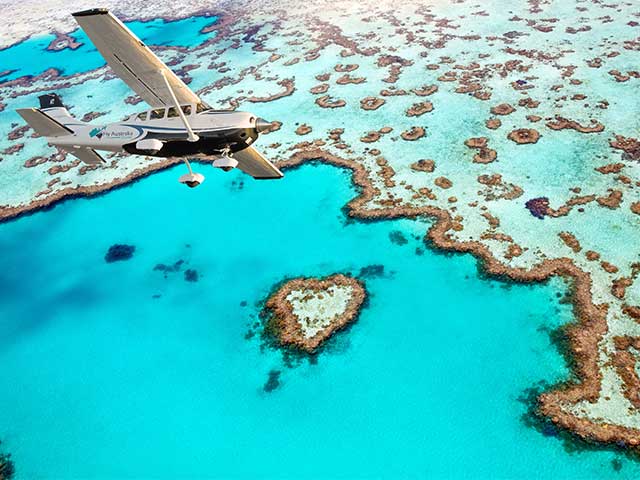 FlyAus do scenic flights from the local airport just 5 minutes drive from Airlie Beach
With scenic flight tours all over Australia, they provide the best flights with every guest getting a window seat!
During the flight, they will see, Heart Reef, Great Barrier Reef, Whitsunday Islands, Whitehaven Beach, Hill Inlet swirling sands and Airlie Beach.
These flights run every day and have a maximum of 5 guests so book ahead to avoid disappointment. For the full details see their Whitsundays Scenic Flight website. When booking us the promo code ZIGZAG to save $120 per person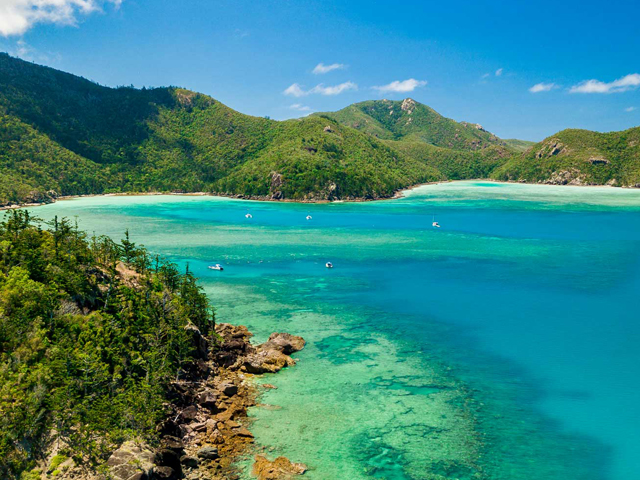 This is the ultimate tour package to see Whitehaven Beach and Heart Reef! In this combo, you will get
ZigZag Whitsundays Day Tour
FlyAus 70 minute scenic flight
Tours must be taken on separate days, when making a booking, pick your boat day and receive an open ticket for the scenic flight. in the confirmation email, you will receive all the details for booking your flight day and time. for more information on our combo package see here
Dynamic Pricing
The only Whitsundays Day Trip with Dynamic Pricing, Tickets Start At Only $159
Comfortable Boat Ride
Comfortable Ride With More Destinations And More Time At Them
Everything Included
Our Tour Is Fully Inclusive Of  Lunch Snacks Snorkel Equipment and Wetsuit.