ZIGZAG WHITSUNDAYS GIFT VOUCHERS
Know somebody heading to the Whitsundays and want to give them a gift they'll never forget? ZigZag offers a range of Whitsundays gift vouchers which can be used to book their world class Whitsunday Day Tour, showcasing the best the Great Barrier Reef has to offer.
Perfect for birthday and Christmas gifts, honeymooners and anniversaries, ZigZag's Whitsundays Gift Vouchers provide an unforgettable experience snorkelling on the Great Barrier Reef and a visit to the world's most beautiful beach, Whitehaven Beach, plus more!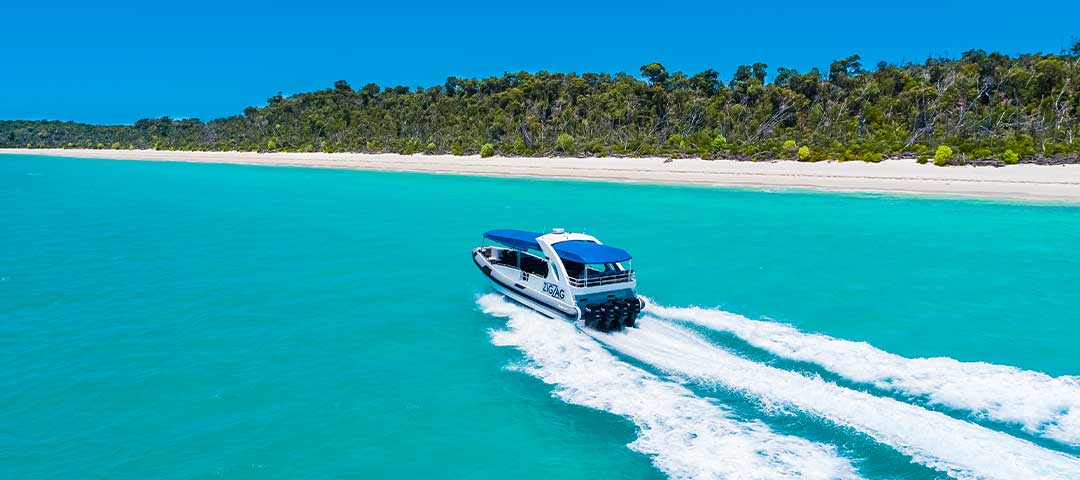 What's Included in the Whitsunday Day Tour?
Visit and relax on Whitehaven Beach (the #1 most beautiful beach in the world). Spend two hours exploring and admiring the pristine silica sands and crystal clear waters of the beach.

Take in the sights from two stunning island lookouts, one at the new South Whitehaven Lookout and the other at Chalkies Beach on Haslewood Island. 

Get up close with the amazing coral structures and tropical fish with an hour long snorkelling session on the Great Barrier Reef.

Wetsuit/stinger suits are provided in a range of sizes along with quality masks, snorkels and flippers for your snorkelling session.

A variety of snacks are provided for morning and afternoon tea such as fruits, biscuits and cakes.

Enjoy a delicious lunch served on Whitehaven Beach, with options for vegetarians, vegans and those with other special dietary needs.

AND complimentary tour photos taken by your friendly, knowledgeable guide (uploaded to our facebook page for you to download).
 To purchase your ZigZag Whitsundays Gift Vouchers today, click the button below and fill in the gift card recipients' details (full name and email address) and complete your purchase with our secure checkout. The recipient will then be emailed their Whitsundays gift vouchers which are able to be used straight away (perfect for those last minute gift givers). All gift cards are redeemable on our website when making a booking.
ZigZag Whitsundays gift vouchers are also valid for 12 months from the date of purchase.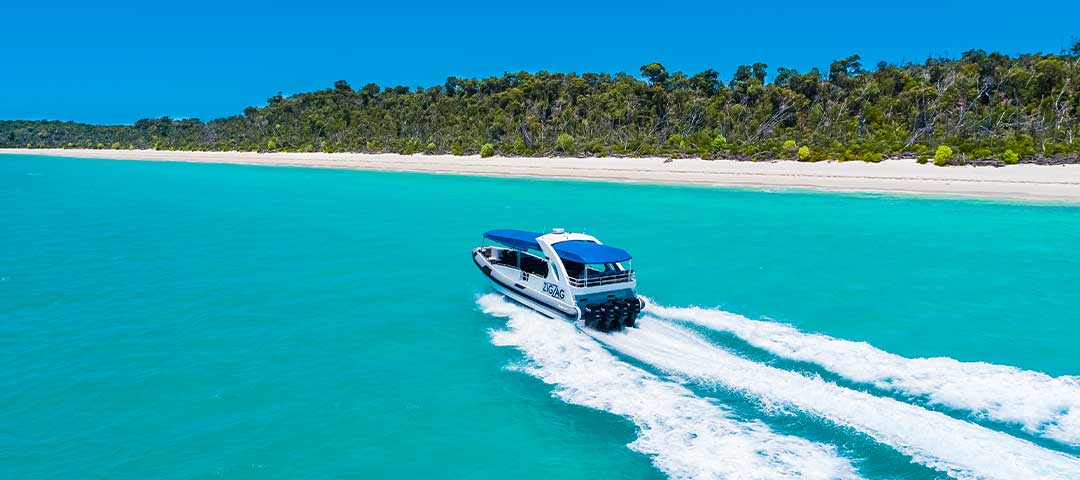 Whitsundays Gift Vouchers Pricing Options
Secure our discounted price of $179 for the lucky voucher recipient. This Whitsundays gift voucher will cover the cost of our full-day tour leaving from Airlie Beach and comes with all the inclusions listed above.
Looking to spoil a couple of people? This Whitsundays gift voucher covers two day tours with ZigZag. Perfect for honeymooners or a pair of friends looking to see the best the Whitsundays have to offer.
Want to take the family out on a day they'll never forget? This Whitsundays gift voucher is ideal for a family of 4 or a group of mates. 
Or customise the amount you'd like to contribute towards the price of a ticket. Your gift voucher recipient will be able to pay the remainder of the ticket amount when they book their day tour with us online.