Airlie Beach Snorkelling Tour
Whitehaven Beach
South Whitehaven Lookout
 Snorkel Locations
Are you looking for an Airlie Beach Snorkeling Tour? ZigZag Whitsundays has departures leaving every day at 8 am from Coral Sea Marina|Resort in the heart of Airlie Beach. Discover what lies beneath the coral sea around the beautiful Whitsunday Islands. Top-quality snorkel equipment is provided in the price and includes
Snorkel
Mask
Wetsuit
Flotation devices if necessary.
As we mentioned above ZigZag visits 1 snorkel location per day, each site consists of around 60 minutes in the water which is plenty of time to discover the corals, swim with tropical fish and hopefully see Nemo and a turtle!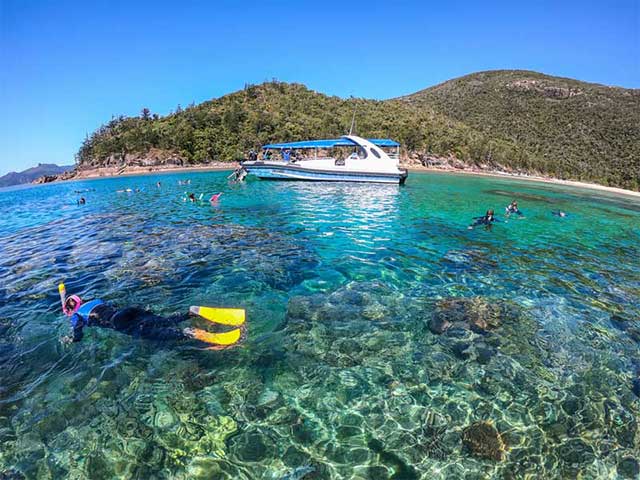 Number #1 Snorkeling Tour In Airlie Beach
Meeting at 8 am and returning at 4 pm is the full day Airlie Beach Snorkelling Tour. Each day the crew pick the best snorkeling sites available due to wind and tide conditions.
The Whitsunday Islands are part of the Great Barrier Reef Marine Park and have plenty of coral-filled bays with an abundance of marine wildlife including tropical fish, turtles plus whales and manta rays in season. ZigZag caters for all swimming levels and has a qualified crew that will make sure you are safe and cared for while in the water. For guests with limited swimming ability, there are flotation devices to make you comfortable while in the water.
During the day the tour will also visit Whitehaven Beach for a buffet lunch and on the way home.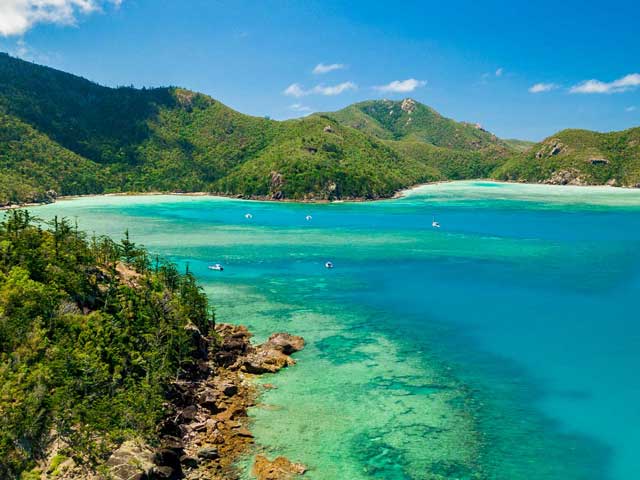 What Snorkel Locations Will You See?
We get asked this question a lot over the phone with our Airlie Beach Snorkeling Tour. Unfortunately, there is no definite answer as conditions change daily. Our qualified crew choose the best snorkel sites that suit the day's tides wind and cloud cover. Let us explain how these affect which location we use.
Tides – This affects the depth of the water from the seafloor to the surface.
Wind – This is the number 1 major feature to where we choose our Airlie Beach Snorkeling location. We pick sites that the wind is not directly blowing towards.
Cloud Cover – while this is the last train of thought, we use this effect in combination with wind direction and tides.
ZigZag Airlie Beach Snorkelling Tour Includes Whitehaven Beach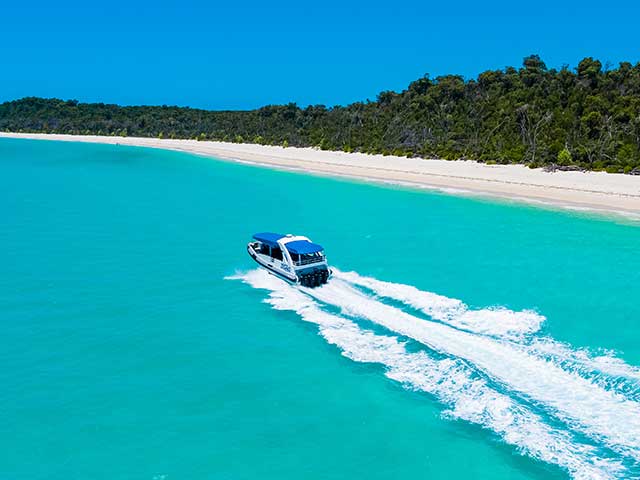 This is no ordinary boat, powered by FOUR 300hp Suzuki Engines the boat is fast and yet extremely comfortable with highback padded seats. Seasickness is virtually eliminated as the boat rides on top of any waves, with no rocking side to side whatsoever, making this Whitsundays day trip perfect for any guest worried about feeling sick on the ocean. ZigZag Whitsundays has a shallow draft and stairs folding down from the front this is the perfect boat for beach landings.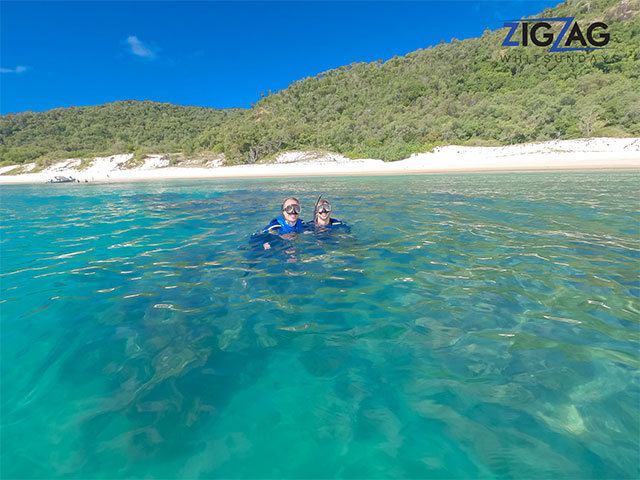 Airlie Beach Snorkelling Tour Itinerary
** Note – this is a general itinerary for our Airlie Beach Snorkeling Tour there are a lot of factors that can change this including tides and wind. ZigZag Departs Coral Sea Marina|Resort in Airlie Beach. Our meeting time is 8 am sharp. Departing from Coral Sea Marina we head to the snorkel location for around 90 minutes. Then off to Whitehaven Beach for lunch and a guided walk to the south Whitehaven lookout. Return back at Coral sea marina at 4 pm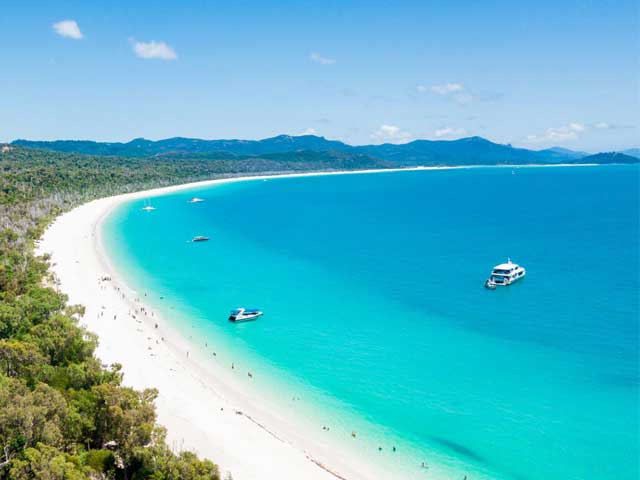 ZigZag Whitsundays Whitehaven Beach Tour tour will spend around 2 hours discovering the new south lookout and the beach. This Beach is continually voted Australia's number 1 beach in the Trip Advisor awards. The beach is 7 km long and holds some of the purest silica sand in the world totalling around 98.7%. ZigZag will make sure you get away from the daily crowds and have plenty of time to explore with family and friends. When the boat first pulls up to Whitehaven, you will be served a cold buffet lunch.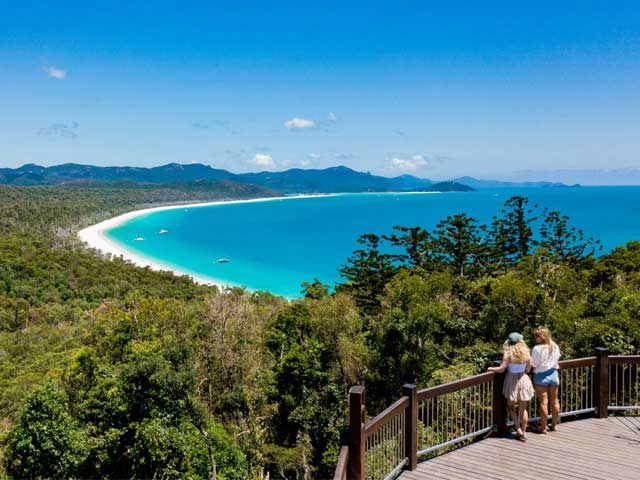 The new South Whitehaven Lookout opened in 2019.
In one direction you will see a spectacular view down the entire 7 km of Whitehaven Beach, and in the other direction, you will see the open ocean and islands leading back to the mainland.
The walk is around 45 mins return (including time at the top) and is beginner grade and you will need a level of low-medium fitness.
In my personal opinion, the South Lookout delivers more wow factor every day of the week while the Northern lookout highly depends on tides and is overcrowded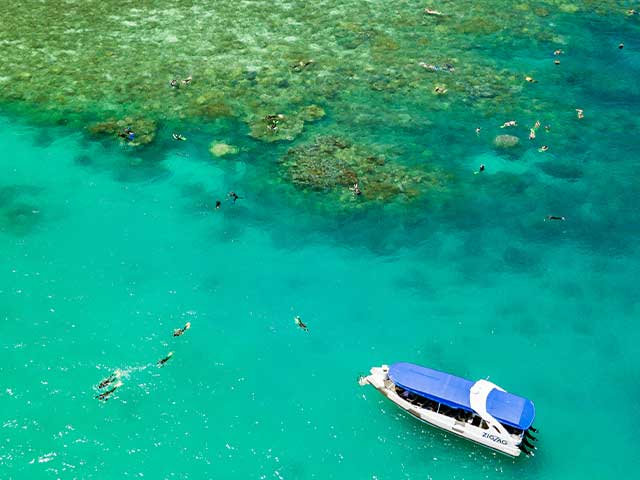 Snorkeling In The Whitsundays
Whether you have snorkelled before or this is your first time, the Whitsunday Islands are perfect for beginners and advanced alike. With the coral bays sheltered from wind and tide and most coral starting only meters from the beach, this is the ideal location for the whole family to see turtles and visit Nemo in a natural environment. On our Whitsundays Day Trip all the snorkelling equipment, including wet suits are provided along with flotation devices if needed. The qualified crew will watch over everyone on rescue boards so you can feel safe and enjoy the best coral and tropical fish the Whitsunday region has to offer on a Airlie Beach Snorkling Tour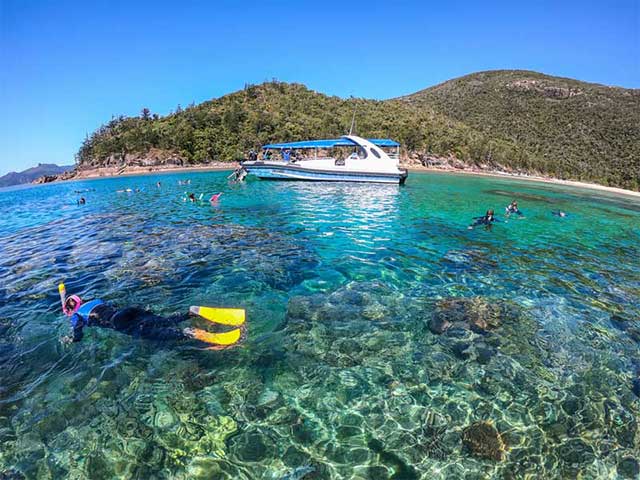 Top Quality Snorkel Equipment
Proper Snorkel Equipment is the difference between a comfortable experience and an annoying one.
ZigZag Whitsundays uses the best equipment on the market for commercial snorkelling.
Tusa silicone masks
Tusa comfortable snorkel
Turbo Fins
Adrenaline 1ml full wetsuit
Tusa masks are made from real silicon and not the cheaper silitex. They seal nicely around your face minimising water entering the mask
Our 1ml thick wetsuits are used for three purposes, to protect you against jellyfish. Positive buoyancy and to keep warm. We have sizes to suit everybody.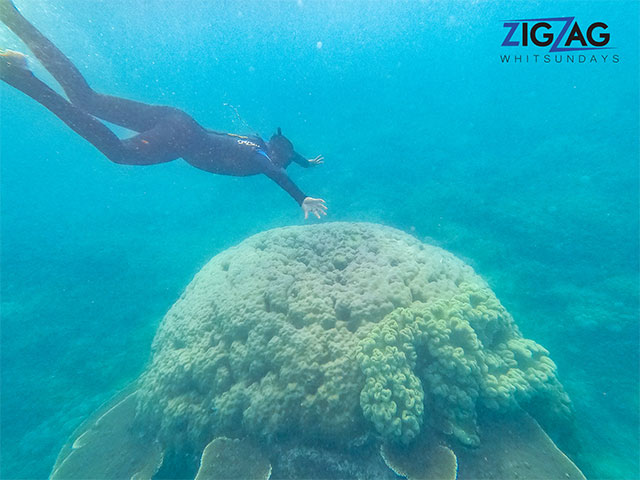 Exclusive Dymanic Pricing
ZigZag's Airlie Beach Snorkeling Tour is the same as Airlines, Book Early And Save!
Our Online Dynamic Pricing is the first of its kind in the Whitsundays. Here is why…
Adult – Standard Discount – $159
*Next 10 tickets until sold out!*
Adult – Final Discount – $179
*Last discounted tickets until sold out!*
Adult – Recommended Retail Rate $209
*Remaining tickets until sold out!*
There is absolutely no difference between the ticket price and which seat you get on the boat or the type of tour — Just like Airlines the price increases as the boat fills up. The earlier you book, the cheaper the ticket. Your cost will never change after you purchase the ticket. If you want a Whitsundays Private Charter on ZigZag see here
10 Facts About Snorkeling In The Whitsunday Islands 
1.Lots of fish perform sequential hermaphroditism, where they start as one sex & at some point in life change to the other. Maori Wrasse start as females & the alpha female will change to a male if the resident male dies, Clownfish are the opposite, they start as males & switch to female
2. At night time Parrotfish surround themselves in a mucous bubble to avoid detection by predators
3. Starfish regenerate if broken into pieces
4. Some marine worms when they reproduce, swell up with gametes all at the same time, then float in a big group & when they bump into each other they explode
5. Phytoplankton are responsible for 70% of the worlds Oxygen production
6. Hard corals are a significant carbon sink, as they lay down the CaCO3 skeletons they pull carbon dioxide from the seawater
7. The presence of different coral types is an indicator of the environment they are in. Soft corals are found in more turbulent environments as they can survive the impact of strong water flow. Delicate corals such as staghorn & large plate corals are found in less turbulent environments. Mushroom corals are the only type of coral that is a single polyp, all other forms are formed of large colonies of polyps
8. Whitsunday island corals are part of the Great Barrier Reef Marine Park
9. ZigZag Whitsundays Airlie Beach Snorkeling Tour provides you fins where most other companies won't
10. Turtles are spotted most days on the tour including the snorkeling locations
ZigZag Airlie Beach Snorkeling Tour FAQ
Is Snorkel Equipment Included In The Whitsundays Tour Price
Yes ZigZag Whitsundays includes top quality masks snorkel wetsuit and fins
Can I Snorkel If I Can Not Swim?
We help non-swimmers snorkel every day, but it does depend on your confidence. We do provide flotation devices
What Will I See?
The Whitsundays has stunning coral formations and plenty of fish
Can I snorkel At Whitehaven Beach?
Yes but there is just sand
Will The Water Be Calm Where We Snorkel?
Yes we always pick a location away from the wind
What Size Wetsuits Do You Have?
We have from children sizes to adults XXXL
In Summary, an Airlie Beach Snorkeling Tour should be on everyone's list visiting the region. Here at ZigZag, we see a boatload of happy guests when we reach the snorkel location every day, but the only way to see for yourself is to book one of these tours. Hot Tip – if you have thought about seeing the islands and reef from above check out our Airlie Beach Scenic Flight page with 3 different options.
As always if you have any questions about ZigZag Whitsundays Tour , you can head over to our FAQ page or contact us on 07 4813 9007 or bookings@zigzagwhitsundays.com.au
ZigZag Whitsundays Airlie Beach Snorkeling Tour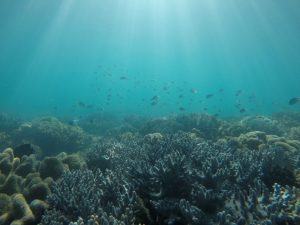 Join ZigZags Memorable Airlie Beach Snorkeling Tour To The Whitsundays Islands. All Equipment Is Provided In The Ticket Price. Instant Bookings Online
Product SKU: Zig
Product Brand: ZigZag Whitsundays
Product Currency: AUD
Product Price: 159
Price Valid Until: 2022-06-30
Product In-Stock: InStock
Dynamic Pricing
The only Whitsundays Day Trip with Dynamic Pricing, Tickets Start At Only $159
Comfortable Boat Ride
Comfortable Ride With More Destinations And More Time At Them
Everything Included
Our Tour Is Fully Inclusive Of  Lunch Snacks Snorkel Equipment and Wetsuit.