ZigZag Whitsundays Day Tour To Whitehaven Beach
Adventure Ride That Will Get Your Adrenalin Pumping
More Locations – Fastest Boat – Lowest Prices – Whitsundays #1 Tour
Book Now
Contact Us
Number #1 Airlie Beach Snorkelling And Whitehaven Beach Day Tour
ZigZag Whitsundays Day tour is your number one choice for visiting the Whitsundays on an Airlie Beach Snorkelling tour. No other trip can match our boat speed, amount of locations visited, friendly tour guides or all-inclusive price
ZigZag Whitsundays Day Trip Quick Details 
Departs Daily at 8 am
Visits Whitehaven Beach
New Whitehaven Beach South Lookout
Guided Island Bushwalk
Awesome Snorkel Locations
Island Resort Stop Over
Pricing Starting At $125
All Prices include Lunch, Morning and Afternoon Snacks, Snorkel Equipment And Wetsuit
With ZigZag, you'll get to visit more of the incredible Whitsunday Islands—including Whitehaven Beach, the holy grail of white sands and clear tropical waters.
Snorkel at locations in the fringing Great Barrier Reef (high-quality equipment supplied—including wetsuits).
Plus, experience what no other Whitsundays tour can do—visit Palm Bay Resort on Long Island, a small, tropical boutique resort, and end the day with a cold drink and swim in the pool
South Whitehaven Beach Lookout Now Included
The new lookout at South Whitehaven Beach is now open and ZigZag Whitsundays has included this inspiring new lookout into our day tour.
During our stop at Whitehaven Beach you will have the option of a 1 km walk to the lookout that has 120 degree views of the Whitsunday Islands plus you will see all 7 km's of Whitehaven Beach. (Picture Below) Find out more information about the South Whitehaven Beach Lookout Here 
Fast Fun Whitsundays Day Trip With ZigZag
Let us be clear from the start—ZigZag Whitsundays is an adventure tour.
The boat has four engines totalling 1200 horsepower and giving us a cruising speed up to 24knotts. What does this mean for you? When you ride with us, you're in for an exhilaratingly fast, yet incredibly comfortable ride (perfect for our adrenaline junkies)!
Meeting at 8 am and returning at 4 pm, we are a real Whitsundays full day tour. Combine that with the fastest boat in the Whitsundays, and you get more time on the water, and more locations visited than any other trip here in Airlie Beach.
The Whitsunday Islands are one of the last genuinely unspoiled regions on Australia's East Coast, and the natural bushland, lush islands and widespread beaches invite total relaxation. Pristine and beautiful in every way, this region comprises of 74 islands in total and stretches along the coast from Mackay to Bowen. Although extremely remote, you can reach this paradise on ZigZag's Whitsundays Day Trip and explore everything this coastline has to offer.
Important Note: There are some days where the ride is bumpy and will be affected by waves—and while these days are a pure adrenaline-filled ride, they are not suitable if you are pregnant, have an existing medical condition (including back problems) or do not have the tolerance for adrenaline on the water.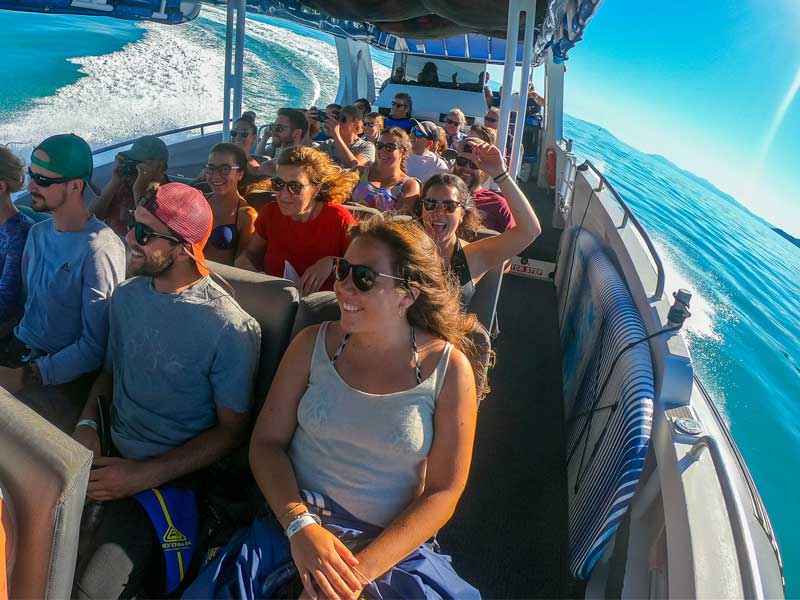 Airlie Beach Snorkelling Information
Depart from Airlie Beach and discover coral-filled bays filled with tropical fish around the Whitsunday Islands. ZigZag will take you stunning snorkelling locations fringing The Great Barrier Reef, where you'll get to spend around 1-hour snorkelling. (weather dependent).
Beautiful snorkel locations
Mask, snorkel and fins included
Wetsuit/stinger suit Included
Fold-out stairs for easy water access
Flotation devices for non-swimmers
Our qualified crew always pick the best locations that suit the conditions for snorkelling on the day. These locations can include Blue Pearl Bay, Luncheon Bay, Border Island and Chalkies bay—each known for their abundant marine life and pristine coral viewing. These tropical waters are part of the Great Barrier Reef Marine Park and are filled with tropical fish and turtles all year round. The coral reefs are sheltered by the islands and have a broadly diverse range of stunning colours and vibrant sea life. We cater for all swimming abilities and have flotation devices if needed. Discover our Airlie Beach snorkelling opportunities today.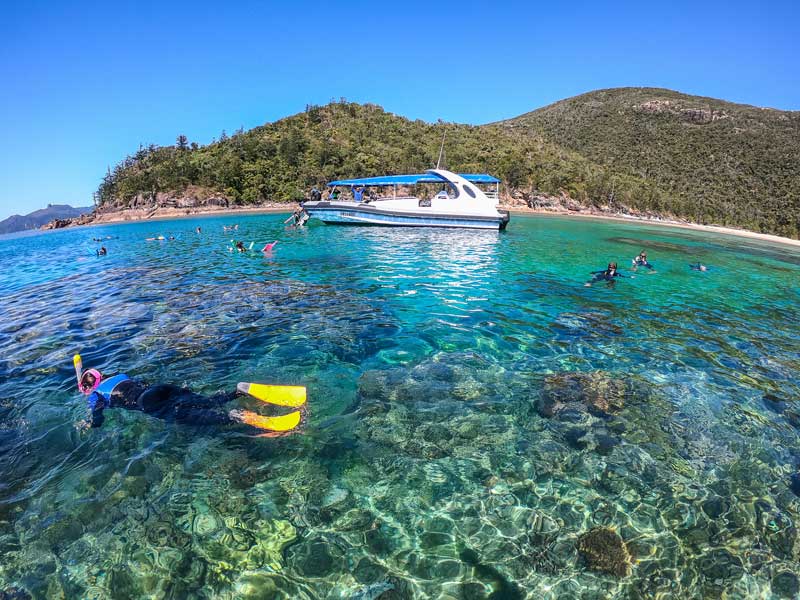 Whitehaven Beach Tour 
Spend 1.5 – 2 hours at Whitehaven Beach—during which time you'll have the opportunity to visit the new Whitehaven Beach South Lookout with 120-degree views of the islands, plus you will see the full 7 km of Whitehaven Beach. Next, enjoy a homestyle buffet lunch and discover the 98% pure silica sand that leaves even our most travelled visitors in awe, and the crystal-clear waters of the coral sea.
1.5 -2 hours on the beach
New South Whitehaven Lookout.
Guided Bushwalk
Lunch and water provided
98% silica white sand
Beach landing with stairs
Shade available under trees
Few places in the world are so isolated or infused with as much natural beauty as Whitehaven Beach on the East Coast of Australia. Far from the bustling city and contamination, this awe-inspiring stretch of white powdered sands is a paradise where pure tranquillity is surrounded by a stunning expanse of turquoise blue water.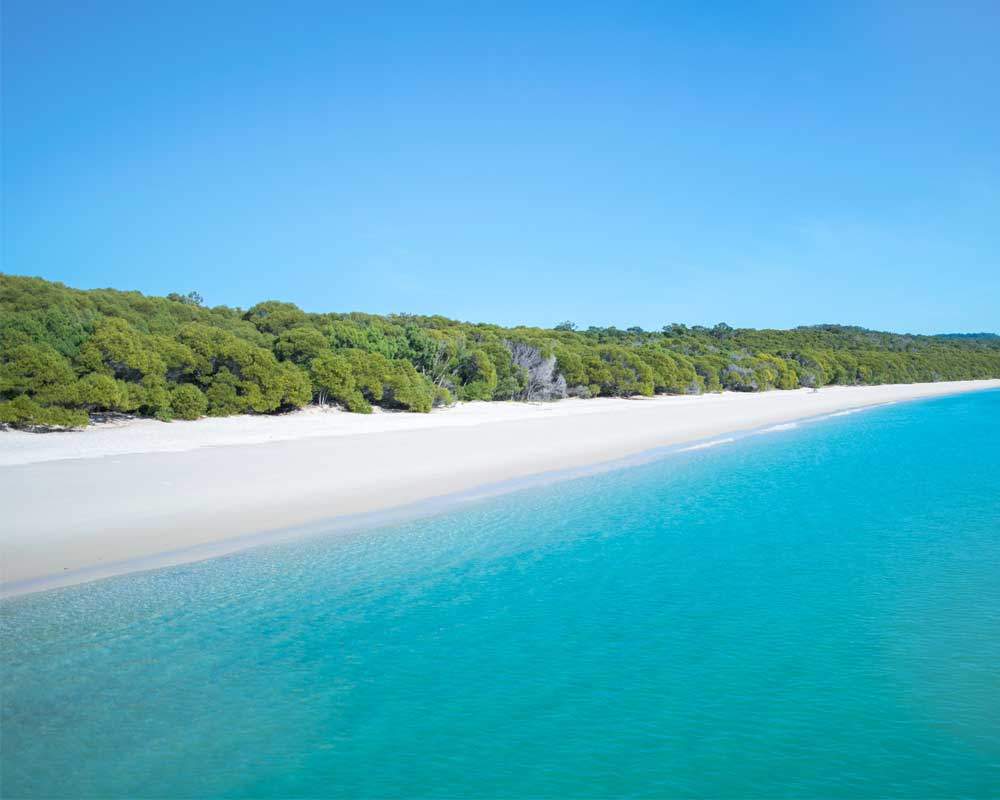 Exclusive Island Resort
Enjoy a short stopover at Palm Bay Resort situated on Long Island in the Whitsundays. ZigZag is the only tour allowed in this exclusive resort where you can enjoy a cocktail or swim in the pool.
45-minute stop approximately
Bring $ for a cold drink or cocktail
Swim in the pool
Discover the resort
Enjoy afternoon tea
ZigZag is the only day tour in the Whitsundays to have access to Palm Bay Resort. This small secluded resort is on nestled between the rainforest and beach on Long Island.
Our trip visits the resort in the afternoon for around 45 minutes. You will get to swim in the pool or have a cold drink or cocktail at the bar.
For guests staying at Palm Bay, we can pick you up from the front beach of the resort. Bookings for guests staying at the resort must be made through the island reception and not our website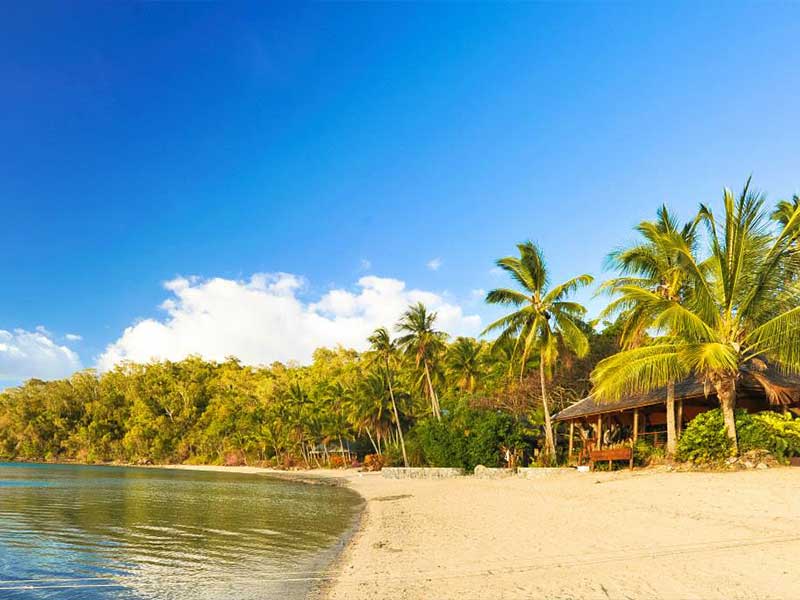 Dynamic Day Tour Pricing
ZigZag's Whitsundays Day Tour is the same as airlines—book early and save!
Our dynamic online pricing is the first of its kind in the Whitsundays. Here is why…
Adult – Standard Discount – $125
*First 10 tickets until sold out!*
Adult – Final Discount – $145
*Next discounted tickets until sold out!*
Adult – Bonus Discount – $155
*Last 6 discounted tickets until sold out!*
Adult – Final Price $175
*Remaining tickets until sold out!*
There is absolutely no difference between the ticket price and which seat you get on the boat or the type of tour — Just like airlines, the price increases as the boat fills up. The earlier you book, the cheaper the ticket. Your cost will never change after you purchase the ticket—so what are you waiting for? Book your ZigZag Whitsundays Day Tour now!
ZigZag Whitsundays Day Tour Itinerary
Your tour with ZigZag Whitsundays day trip:
Depart from the Northern end of Coral Sea Marina|Resort in Airlie Beach at 8.30 am.
From the marina, we will head out to the Whitsunday Islands and find the best snorkel location at sheltered bays filled with coral and tropical fish.
Next up is Whitehaven Beach, where you will treated to a guided bushwalk from our experienced crew, this walk explores the bush/rainforest behind the beach and ends up at the stunning South Whitehaven Lookout. You will have plenty of time for pictures at this remarkable platform that looks out over the beach and islands. Once the guided bushwalk is over, you will be served lunch and have plenty of time to explore Australia's number 1 beach.
On the way home, stop at a secret island resort for 45-mins where you will get the opportunity for a cold cocktail, beer or orange juice and a look around this fantastic tropical resort before we head back to Coral Sea Marina|Resort for a 4 pm arrival.
Please note while we try our best to keep the same itinerary, factors like tides and wind can mean the crew may have to reverse a few location times.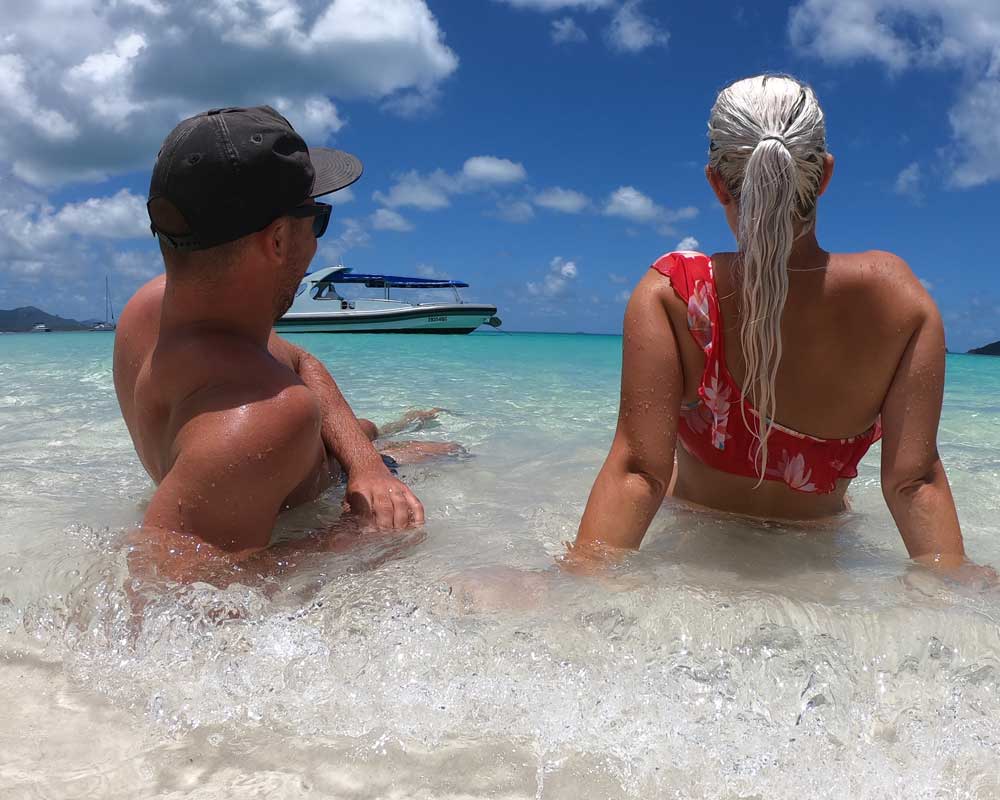 Fast Comfortable Boat
ZigZag is the fastest day boat in the Whitsundays with four 300hp Suzuki engines!
Sit back in brand new, extremely comfortable padded bucket seats and enjoy the ride without risk of seasickness! When you're moving this fast, it eliminates the rolling motion that causes nausea on the water—so if that's a concern of yours then this is the tour for you!
Fastest day tour boat
No seasickness because it's too fast 🙂
Fold down stairs for beach landings and snorkel activities
Very comfortable seats
Free iced water onboard
Onboard bathroom
Clean, tidy and modern
Sun protection roof 
More locations than any other tour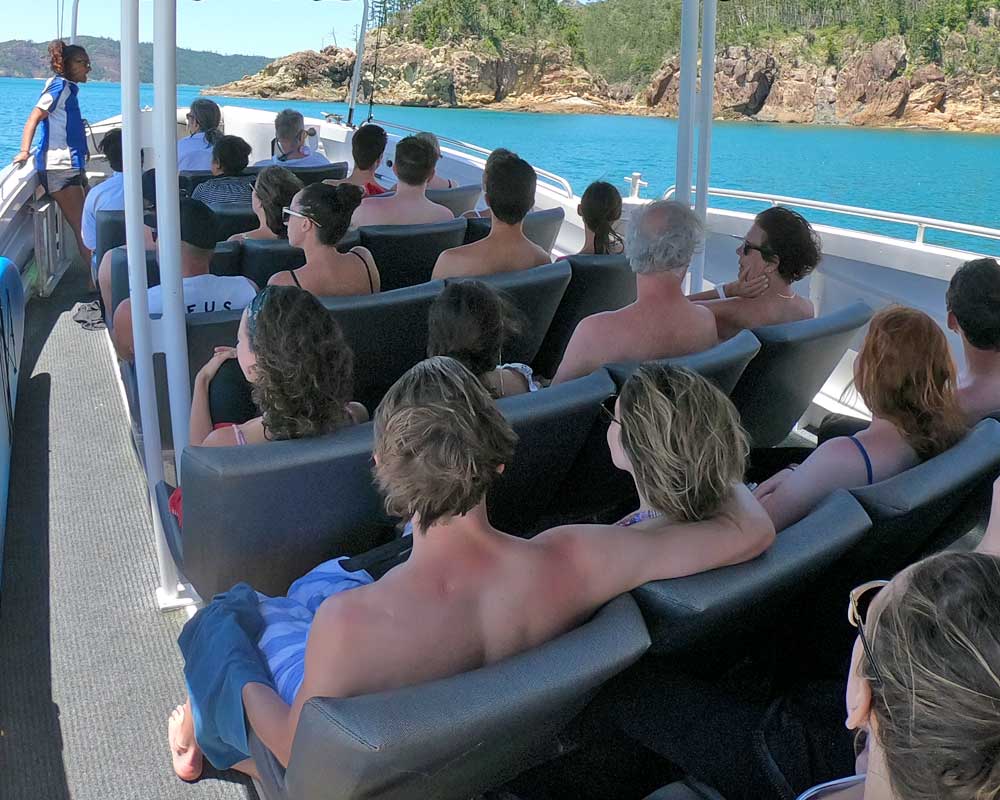 The Tour Guides
ZigZag is owned by a Marine Biologist who professionally hand trains your friendly tour guides. With over 20 years' combined experience in the tourism industry, our crew will show you the best the Whitsundays has to offer.
Our tour guides / crew are the best Airlie Beach has to offer—our hand-selected staff are here to keep you safe, ensure you have a blast, and are most of the same staff that have been with the company since it started in 2017.
Experienced tour guides
The friendliest crew in the Whitsundays
Fully marine qualified
In water activities specialists
Trained by a marine biologist
GoPro camera onboard
Genuinely love their work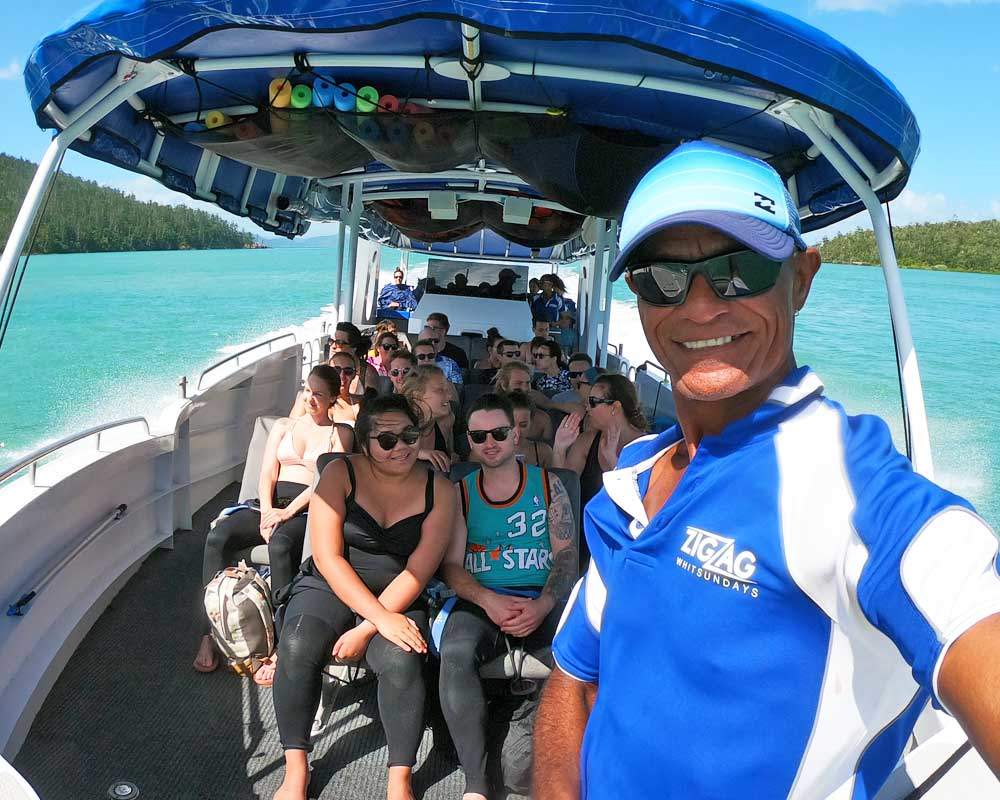 The Whitsundays
Comprising of 74 Islands, this group of tropical havens have just been voted the best islands in Australia and South Pacific as part of the Condé Nast Traveller's 2018 Readers' Choice Awards.
With so many inlets and islands, it's impossible to get bored during your expedition to each idyllic location. The islands we visit and snorkel at depend on the wind and tide conditions of the day—meaning that each ride with us is customised to provide only the very best experiences!
See multiple islands including:
Whitsunday Island
Hook Island
Long Island
Hazelwood
Hayman
Molle Group
Plus much more..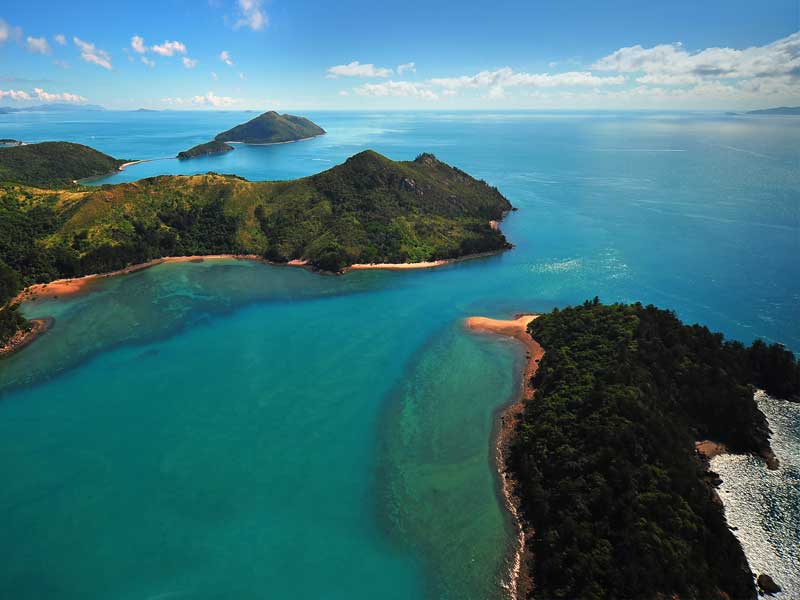 Whitsundays Day Tour Frequently Asked Questions
When does the tour depart? The tour departs every day @ 8.30 am and returns around 4 pm to 4.30 pm from Coral Sea Marina|Resort
–
Meeting time – Is 8 am sharp at Coral Sea Marina|Resort, North End Roundabout. For directions, please see this map to our Whitsundays Day Tour Meeting Point.
–
Do you have a pickup service? No – with our dynamic pricing, we pass the savings onto you by not having a pickup service.
–
What should I bring? You should bring sunscreen, hat, towel and cash or credit card (for drinks at Palm Bay Long Island Bar).
–
I don't Feel confident swimming or snorkelling – All in water activities including snorkelling are optional. If you do not want to snorkel or swim, you do not have to! we do have flotation aids on every tour to make you comfortable in the water if needed.
–
Can I buy anything on tour? The only purchases are when we stop in at Long Island's Palm Bay Resort in the afternoon—there is an opportunity to buy a few cold drinks.
–
Where does the Whitsundays day trip go? The tour itinerary can change due to tides and weather conditions, but we usually visit two separate snorkel locations, stay on Whitehaven Beach for around 90 minutes ( including the New South Whitehaven Beach Lookout) and visit Palm Bay Long Island Resort in the afternoon.
–
Pick-ups from Palm Bay Resort: We do pick up guests from Palm Bay Resort for the tour. However, all bookings must be made through Palm Bay Resort on Long Island.  Dynamic pricing does not apply to any pickups and drop-offs from the resort.
–
I'm visiting Airlie Beach for the day on a cruise ship—can I do the tour? Unfortunately, no. There is no cruise ship terminal here. The thousands of guests on the ship are transported to the mainland in small ferries. This can take up to two hours each way, not leaving enough time to board or return from our tour.
–
Is this tour suitable if I'm pregnant or have known back problems? If that's the case, this tour is not for you! ZigZag Whitsundays is a fast boat that rides waves, and this can result in a wild bumpy ride on rough days.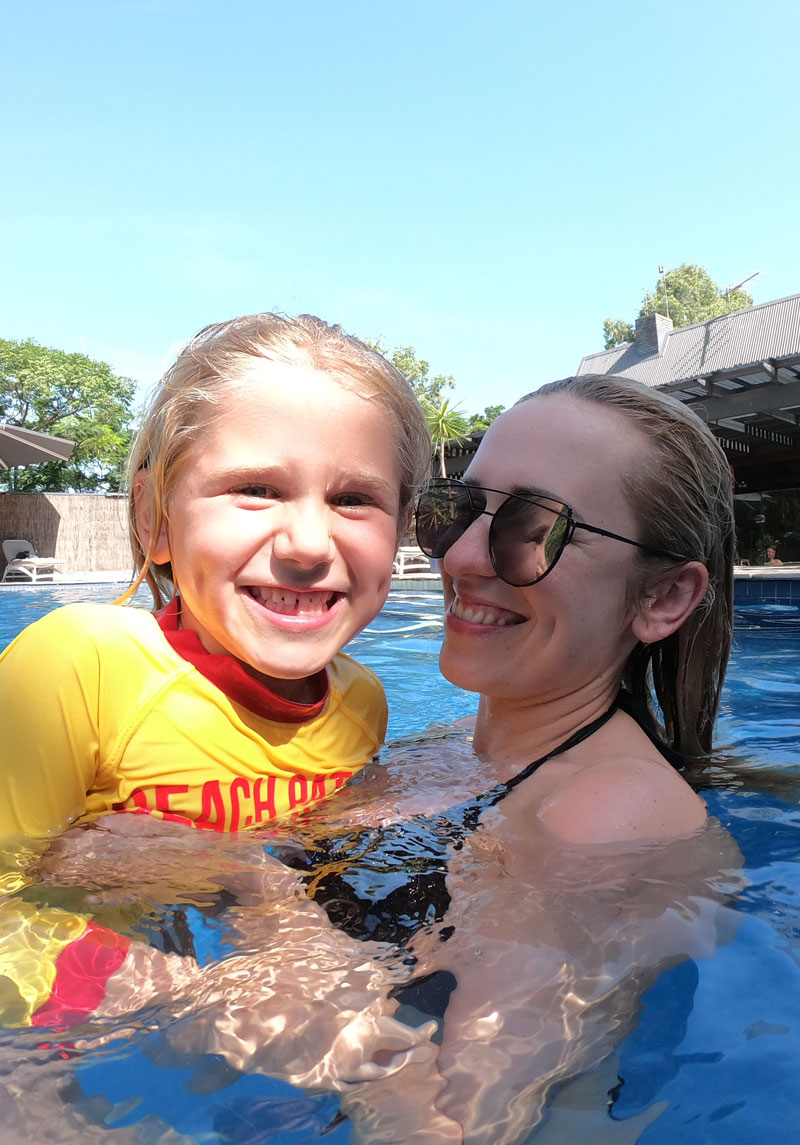 Video Introduction To Our Tour 
Suzuki Australia came to film ZigZag Whitsundays Day Tour, which is one of only boats running 4 x 300 outboard engines.
Meet the crew and take a virtual tour of our Airlie Beach Snorkelling tour that also visits Palm Bay Resort and Whitehaven. 
#zigzagwhitsundays
#whitehavenbeach
#whitsundayislands
#airliebeach
Dynamic Pricing
The only Whitsundays Day Trip with Dynamic Pricing, Tickets Start At Only $125
Fast Boat Ride
1200 Horse Power Means a Fast Comfortable Ride With More Destinations And More Time At Them
Everything Included
Our Tour Is Fully Inclusive Of Lunch Morning Tea Afternoon Tea Snorkel Equipment and Wetsuit.
bookings@zigzagwhitsundays.com.au
ZigZag Whitsundays
Coral Sea Marina|Resort
Shingley Drive
Airlie Beach QLD 4802