ZIGZAG WHITSUNDAYS DAY TOUR
Whitehaven Beach
South Whitehaven Lookout
Snorkelling Coral Reefs
Chalkies Beach
Haslewood Island Lookout
800+ Five-Star Reviews On Google



Welcome To The Ultimate Whitsundays Tour.
Day Tour Quick Introduction
2 Beaches
2 Island Lookouts
1 Snorkel Location
Free Tour Photos
Comfortable Soft Seats
Lunch On Whitehaven Beach
(full details further down this page)
Locations Visited –
Whitehaven Beach And South Lookout, Chalikies Beach, Haslewood Island Lookout, Awesome Snorkel Location

All Prices include
Lunch, Snacks, Snorkel Equipment And Wetsuit, Onboard Bathroom
Pricing Starting At $159
Departs Daily From Coral Sea Marina at 8 am

Where Does Our Whitsundays Day Tour Visit?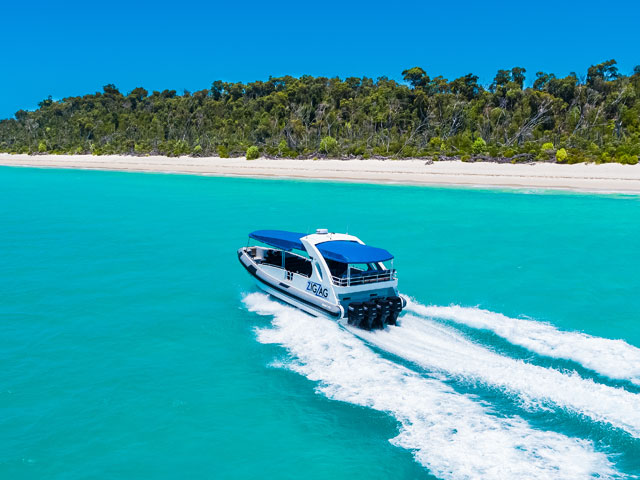 DAY TRIP WITH ZIGZAG WHITSUNDAYS
ZigZag Whitsundays day tour check-in starts at 7.50 am and the trip returns around 4 pm. The tour visits Whitehaven Beach and the southern lookout, you will also get an opportunity to snorkel around the Whitsunday Islands.
As we depart early and return later, you get more time on the water, and more locations visited than any other Whitehaven Beach Tours from Airlie Beach.
In 2020 the boat was refitted with high back padded seats making sure our guests have a comfortable safe ride every time!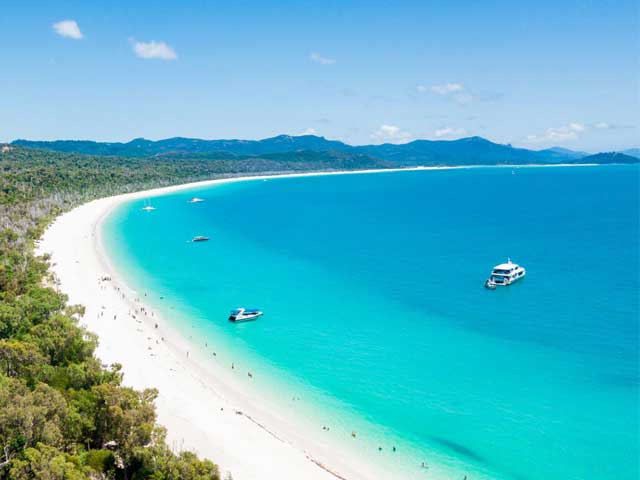 WHITEHAVEN BEACH – 2 HOURS
During your day tour, you will spend around 2 hours at Whitehaven Beach.  During this time you'll have the opportunity to discover the beach, plus visit the new South Lookout on a guided bushwalk. After the walk, enjoy a yummy lunch in the shade of the trees.
For people travelling to Airlie Beach, Whitehaven Beach Tours are on top of the to-do list!
Few places in the world are so isolated or infused with as much natural beauty as Whitehaven Beach on the East Coast of Australia.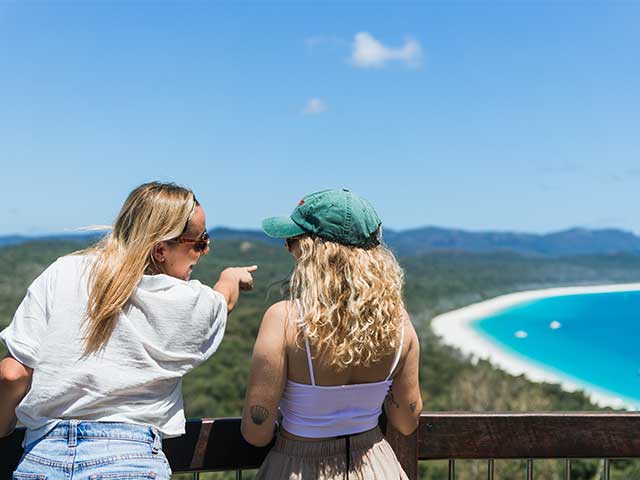 South Lookout At Whitehaven Beach
The new lookout at South Whitehaven Beach is now open and ZigZag Whitsundays Day Tour has included this inspiring new lookout into our day tour.
During our stop at Whitehaven Beach, you will have the option of a 1 km walk to the lookout that has 120-degree views of the Whitsunday Islands plus you will see all 7 km's of Whitehaven Beach.
Access to this platform starts from the southern end of Whitehaven Beach on Whitsunday Island.  Find out more information about the South Whitehaven Beach Lookout Here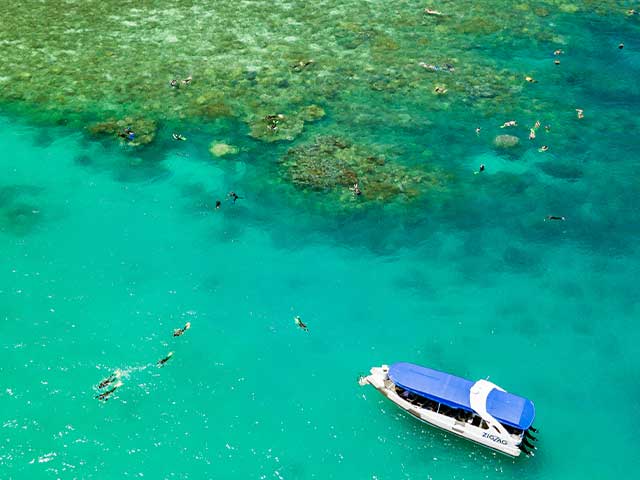 Depart from Airlie Beach and discover coral-filled bays filled with tropical fish around the Whitsunday Islands. ZigZag will take you to stunning snorkelling locations fringing The Great Barrier Reef, where you'll get to spend around 1-hour snorkelling. (weather dependent).
Beautiful snorkel locations
Mask, snorkel and fins included
Wetsuit/stinger suit Included
Fold-out stairs for easy water access
Flotation devices for non-swimmers
Learn More About Snorkelling From Airlie Beach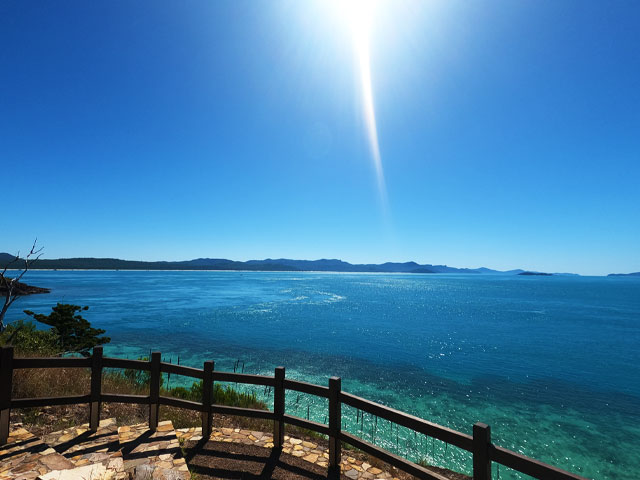 Chalkies Beach And Haslewood Lookout
Chalkies Beach on Haslewood island is like Whitehaven Beaches' little brother, stunning sand and fewer crowds make this a popular location on our tour.
While here you will get to experience the beautiful lookout overlooking the beach and coral reefs in one direction and views across the water back to Whitehaven Beach and surrounding islands in the other direction.
The lookout is a short 10 to 15-minute walk on a good track installed by national parks.
Day Trips Ticket Pricing And Information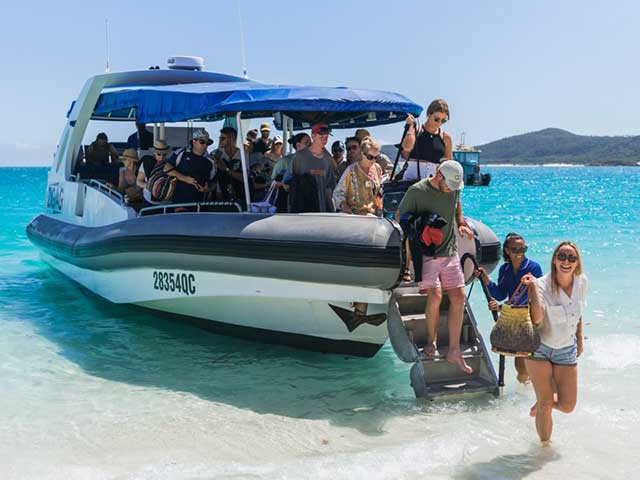 Dynamic Ticket Pricing Instant Bookings
ZigZag's Whitsundays Day Tour is the same as airlines—Book Early And Save! Our dynamic online pricing is the first of its kind in the Whitsundays. Here is why…
Child – $149
Adult – Standard Discount – $159 *First 10 tickets until sold out!*
Adult – Final Discount – $179 *Next discounted tickets until sold out!*
Adult – Final Price $209 *Remaining tickets until sold out!*
There is no difference between the ticket price and which seat you get on the boat, Like airlines, the price increases as the boat fills up. The earlier you book, the cheaper the ticket. This allows us to offer Cheap Whitsunday Day Trips without sacrificing quality.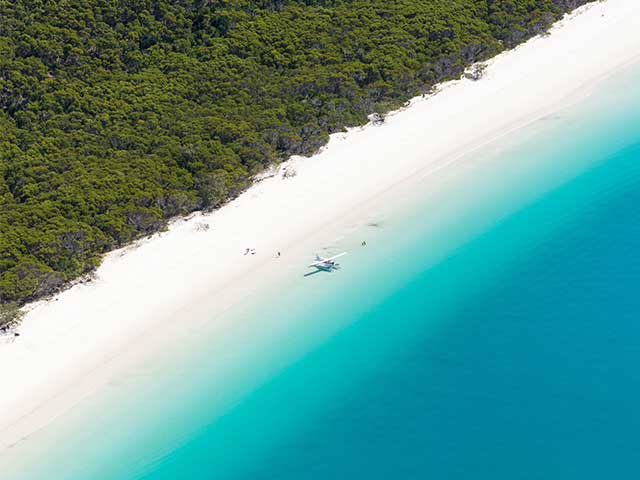 What's Included In the Tour Ticket Price?
Full-Day Tour With ZigZag Whitsundays
You Own High Back Padded Seat
Food – Lunch Plus Morning and Afternoon snacks
Cold Drinking Water (bring your own bottle to fill up)
Onboard Bathroom Facilities
Snorkel Equipment – Mask Snorkel Fins Wetsuit
Spray and Wind Jacket (if needed)
Tour Pictures (posted to Facebook after the tour)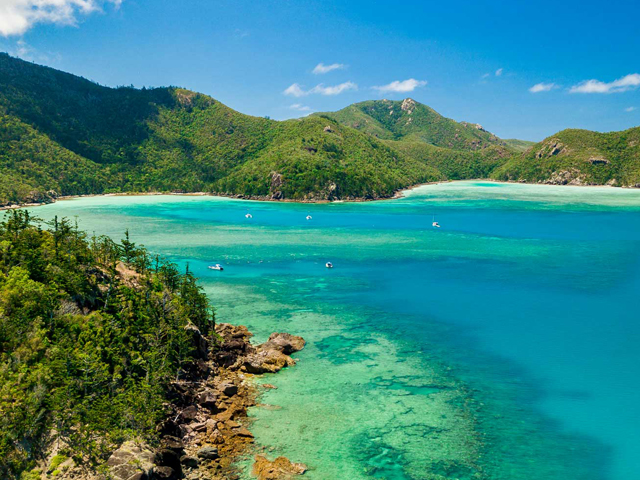 DAY TOUR WHITSUNDAYS ITINERARY
* This itinerary can change due to tides and wind
Our Whitsunday tours from Airlie Beach have a Meeting Time at 8 am North Village of Coral Sea Marina Meeting point B in Airlie Beach 
First, we head out to the Whitsunday Islands and find the best Airlie Beach snorkelling location at sheltered bays filled with coral and tropical fish.
Next is Whitehaven Beach, for a guided bushwalk to the South Whitehaven Lookout.
Next, you will be served lunch and have plenty of time to explore Australia's number 1 beach.
Return to Coral Sea Marina|Resort for a 4 pm arrival.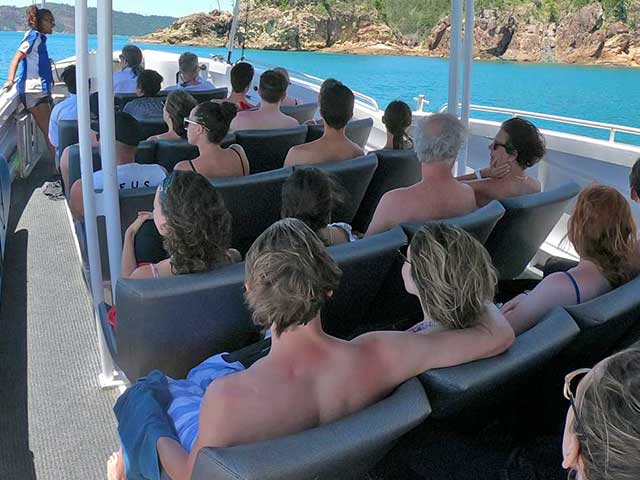 In a new first for Whitsundays Tours in the region, the owners added High back padded seats allowing maximum comfort and safety for anyone that travels.
High back seats with 10 cm padding (no hard plastic seats)
Very low probability of seasickness
Fold-down stairs for beach landings and snorkel activities
Onboard bathroom
Clean, tidy and modern
Sun protection roof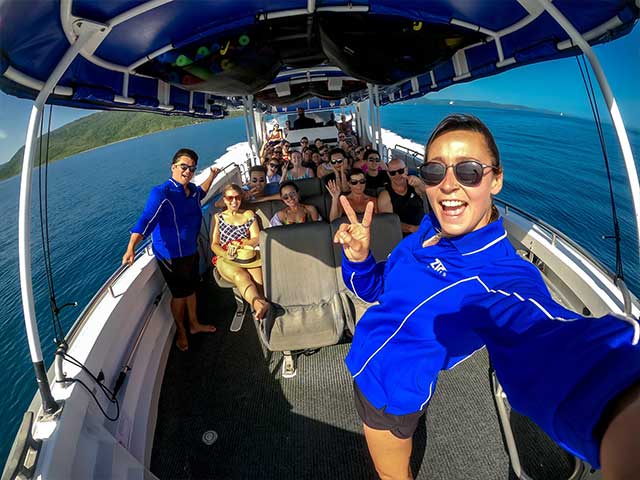 ZigZag Whitsundays Day Tour is owned by a Marine Biologist who professionally hand trains your friendly tour guides. With over 20 years of combined experience in the tourism industry, our crew will show you the best the Whitsundays has to offer.
Experienced marine qualified tour guides,
The friendliest crew in the Whitsundays
All crew trained in first aid and O2
In-water activities specialists, trained by a marine biologist
Genuinely love their work
ZigZag Whitsundays Tour Packages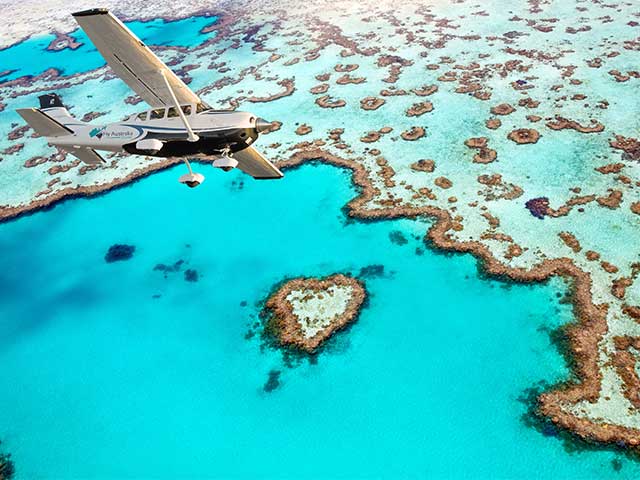 Holy Grail of Whitsunday Packages. Save $$ by booking together
A 70-minute scenic flight of the Whitsunday Islands, Whitehaven Beach, Heart Reef and the Great Barrier Reef.
Headset and in-flight commentary by your experienced pilot.
Window seat for all passengers.
Unlimited photo opportunities.
Plus ZigZag Whitsundays Day Tour
Must be taken over multiple days Eg Day Tour one day Scenic Flight next day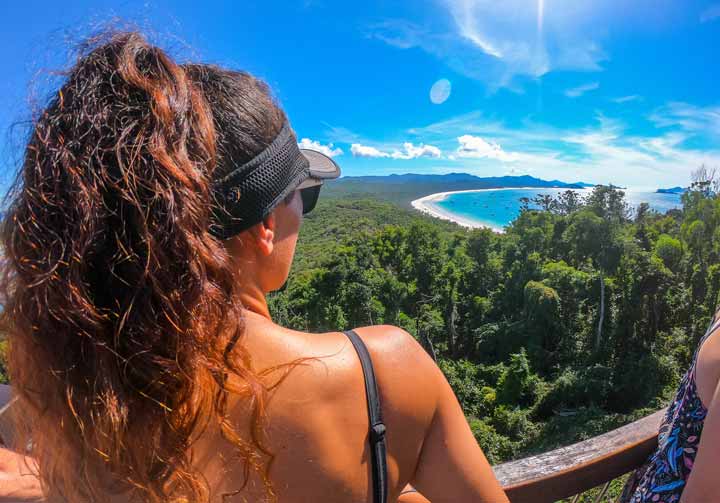 If you only have 1 day and a large group, ZigZag Whitsundays is the perfect boat to private charter in the Whitsundays. Taking a maximum of 30 guests, the day can be adapted to your needs! And why not? you're hiring the boat and the crew, so they will work with you in designing your time on the water. A standard charter will start around 8 am and finish between 4 and 5 pm. It includes lunch, snacks, cold water, snorkel equipment and a wetsuit. However, it's your day, so they will change any aspect you wish.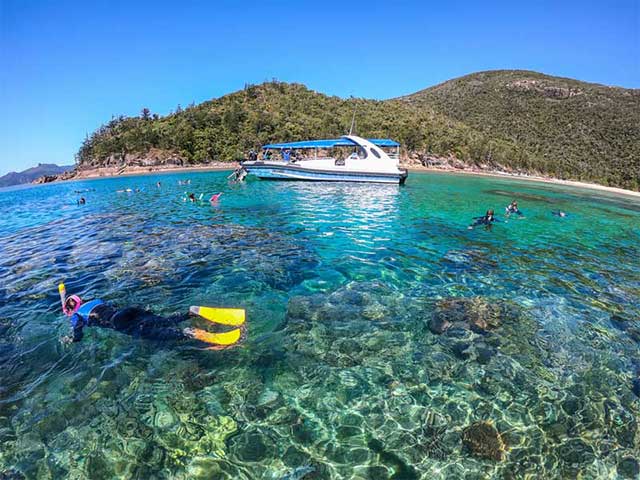 Whitsunday Islands Information
Comprising of 74 Islands on the Queensland North Coast, the Whitsundays are a group of tropical island havens that are a must-do when holidaying in Australia.
While some islands have resorts such as Hamilton Island and Long Island, most of the 74 are wild and free of human contact making them the ideal boating destination in the south pacific.
While these islands are famous for Whitehaven Beach and their soft corals there is so much more to discover and do while in the region.  See our top 10 things to do in the Whitsundays
With ZigZag Whitsundays Day Tour and Holiday Packages, you'll get to visit more of the incredible Whitsunday Islands—including Whitehaven Beach, the holy grail of white sands and clear tropical waters. Snorkel at locations in the fringing Great Barrier Reef (high-quality equipment supplied—including wetsuits). 
See Our Whitsunday Day Tours Guest Reviews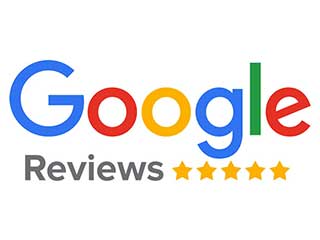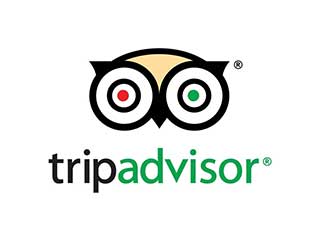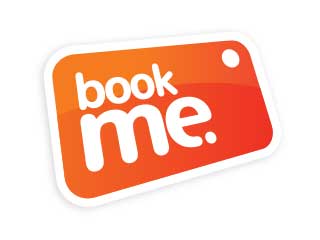 Check Out Our Social Channels