Book Me Review By ZigZag Whitsundays
ZigZag Whitsundays day tour tickets have been sold on Book Me Australia for the last 4 years, so we thought we would give do a Book Me Review for all the customers who want to buy their tickets and all operators who are thinking of joining the bookme.com.au website to sell their tours, activities, restaurants or accommodation packages. So let's get into it!
A Customers Book Me Review 
Over the last 4 years we have over 1100 reviews on Book Me, over 1000 of these are 5 stars. We are the highest reviewed product on bookme.com.au so we are more than highly qualified to give you the truth on how  Book Me works
One of the most misconceptions we get over the phone are "the prices are to good to be true". And yes I can see why we get told this so often but to know why the prices are set low first you need to know that in our industry the standard commission rate (what we pay travel agents) on an Australian Tour or Activity can range from 20 to 35% of the operator's ticket price!..
This is not the case with Book Me, their commission is a lot lower than the industry standard as they rely on cheaper tickets at a higher turnover. This allows the tour/activity operator to sell their product at a lower price while still getting the same monetary value as the other agents selling them. A win for the customer and a win for the activity/tour operator
Is Book Me trustworthy way to book tours as a customer?
The simple answer is yes. the operators add their own availability and prices
Over the last year of COVID 19 we have had a massive amount of cancelations, Book Me Australia has issued all our guests full refunds within 48 hours of us requesting them. You can not get better than that in our industry!
Summary from a customers perspective, if the tour and activity operators load their own deals and availability and their refund procedures are the best in the industry, then you can not go wrong!
Book Me has tours and activities all over Australia and New Zealand so if you are looking for a great deal from a trusted source jump over and check out the deals today!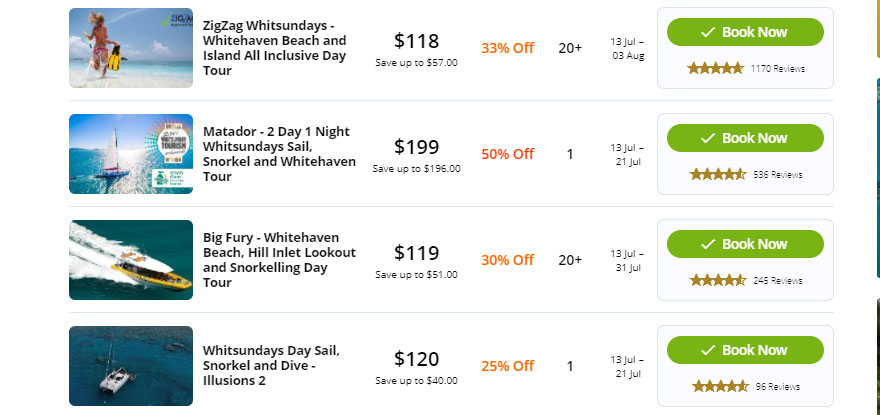 An Operators Review On Book Me Australia
Let's move to review Book Me's system from an operators side.
Once you have signed up as an operator on Book Me you will be given a login to access your own availability, pricing, reviews, invoicing and descriptions. Below I will give you a quick overview of each available element
Bookings here you will find all your bookings listed each day, you will also be able to see any refunds that have been made from cancelled guests or cancelled trips
Inventory displays a calendar of total availability for the day and the current deals you have running. Here you can change the availability or deals as you wish
Billing lets you check what you will be paid and when, you can see current and previous invoices
Reviews here you can respond to customer Book Me Reviews that are made on your product.
Operator Payments – Book Me pays on time everytime. it's that simple. Over 4 years of being with Book Me and we have never had a late payment.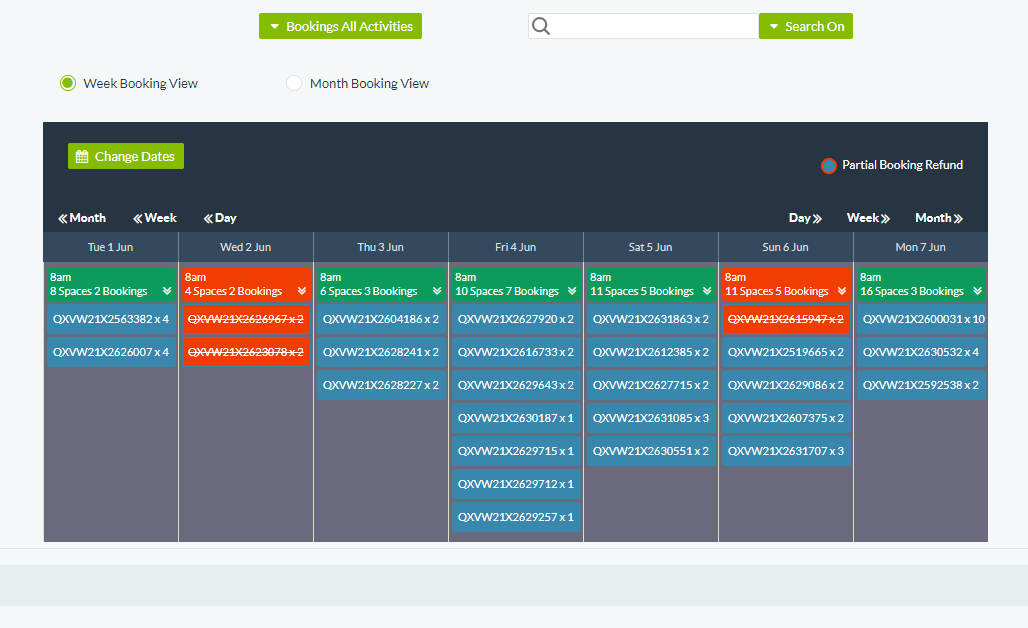 If you are an operator and want more information on listing your product sign up here 
Are the deals on Book Me Real?
Yes, the operators are in charge of their own deals and availabilities
Are the operators given all the customers details upon booking
Yes the operators get the full customer details and unlike other platforms, operators are encouraged to confirm the booking and contact guests if there are changes
is Book Me and Australian Business ?
How do I use Book Me as a customer ?
Find the best deal on the activity you want to do and select your tickets from the booking calendar, from here you will add your details and pay online. The operator will send a confirmation with everything you need to know.
As an operator can i have multiple tiered deals?
Yes you can have up to 4 tiers including your RRP
As always if you have any questions about our tour or this Book Me Review , you can head over to our FAQ page or contact us on 07 4813 9007 or bookings@zigzagwhitsundays.com.au
Dynamic Pricing
The only Whitsundays Day Trip with Dynamic Pricing, Tickets Start At Only $159
Comfortable Boat Ride
Comfortable Ride With More Destinations And More Time At Them
Everything Included
Our Tour Is Fully Inclusive Of  Lunch Snacks Snorkel Equipment and Wetsuit.