Airlie Beach Tours With ZigZag
The best Airlie Beach Tours can be found right here. ZigZag Whitsundays is a owner operated business based in Abell Point Marina in the heart of Airlie Beach. The Boat is a 39ft Naiad with 1200hp on the back and takes low numbers of 36 guests to tour the Whitsunday Islands and Whitehaven Beach. Due to the specific build of the vessel and a massive amount of engine power we can guarantee unless you get seasick in a bath tub you will not get seasick on ZigZag
The Tour departs at 8.30am and returns around 5pm later that day. We visit Whitehaven beach for lunch and you will get the opertunity for 2 different snorkel locations. You will also get to visit another Whitsundays beach and on the way home we stop at Palm Bay Resort on Long Island for around 45min. Here you can grab a cold drink from the bar and sit around the pool or discover the resort and nearby rain forest. ZigZag is operated by 2 qualified crew which includes a Captain and a Deckhand who have worked in the Whitsundays for a long time and will always take you to the best locations available on the day
Airlie Beach
Airlie Beach Tours are operated from Northern Queensland Australia and are the gateway to the Whitsunday Islands. The town hub has a small 400 meter long main st that sits beside the coral sea. The main street is lined with cafes, bars, hostels, and tourist shops and has plenty of places to eat. Above the main street on the hill surrounding Airlie is the main accommodation, filled with apartments and motel accommodation with awesome views over Double Cone and Hayman Islands. In between the main st and the ocean is a man made lagoon, around 200 meters in length, this is a great place to cool of on the hot days with a swim, and with plenty of grass, trees and free BBQ's. A day can we wasted here quite easily before or after your Tours.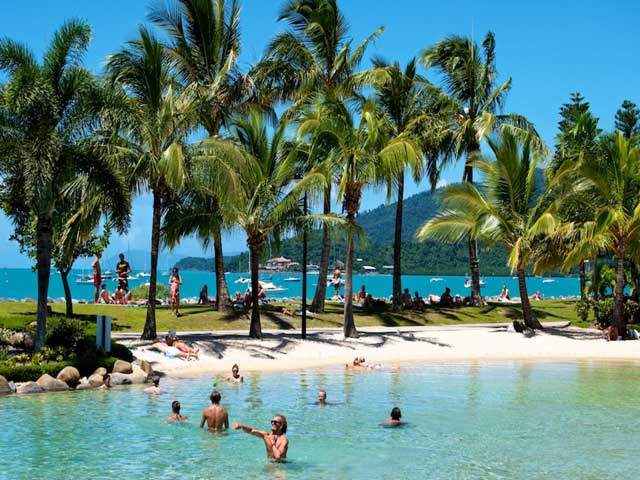 Whitsundays Day Trip From Airlie Beach
Most Airlie Beach Tours depart from Abell Point Marina which is a short 15 minute walk beside the sea. ZigZag's tour starts at 8:30am and after a quick briefing you will be flying across the ocean towards the Whitsunday Islands. First stop will be for a snorkel at one of the coral bays surrounding the islands , next we take off for Whitehaven Beach where you will be served lunch and have time to explore this iconic location. After Whitehaven we will take you across to chalkies beach where there is another snorkel location and time on this awesome small beach. Then its off to Palm Bay Resort on Long Island for a cold drink by the pool and a short exploration before heading back to Abell Point Marina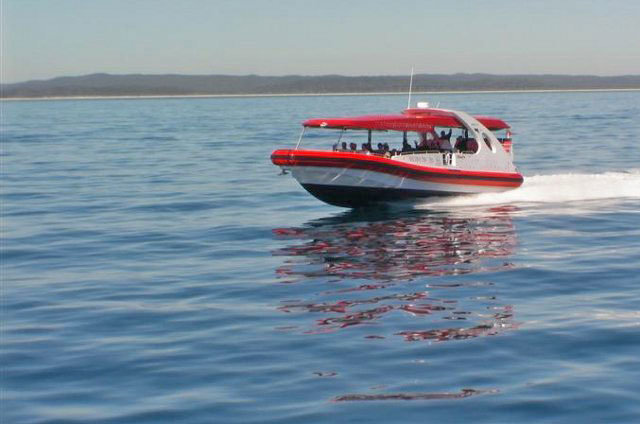 Whitehaven Beach
Stretching for 7km on the eastern side of Whitsunday Islands, Whitehaven beach is the jewel in the crown of the Whitsundays region. Made from 97% silica sand it has a texture like flour or snow. ZigZag makes sure you will have a slice of paradise away from the crowds on your Airlie Beach tours. Due to the boat being a landing craft, we will visit the best parts of the beach which are away from the the rest.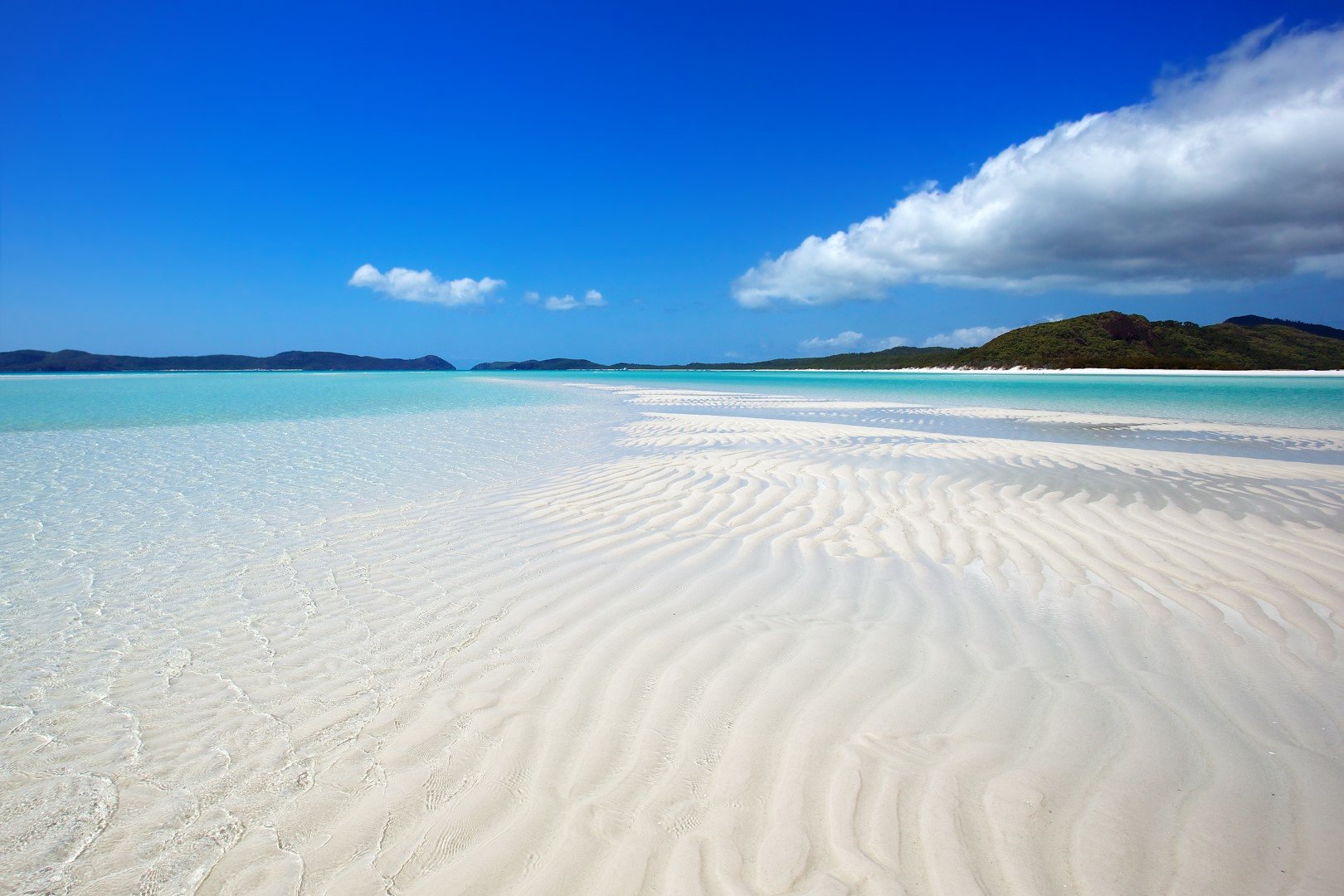 Whitsundays Islands
The Whitsundays are made up from 74 islands from Mackay to Bowen. But the most popular are just in front of our destination and easily accessed by Tour boats. On this day trip you will visit a range of these islands and get plenty of time to see more as we speed on by. In the afternoon ZigZag stops at Long Island Palm Bay Resort where you will get to explore and have a cold drink by the pool.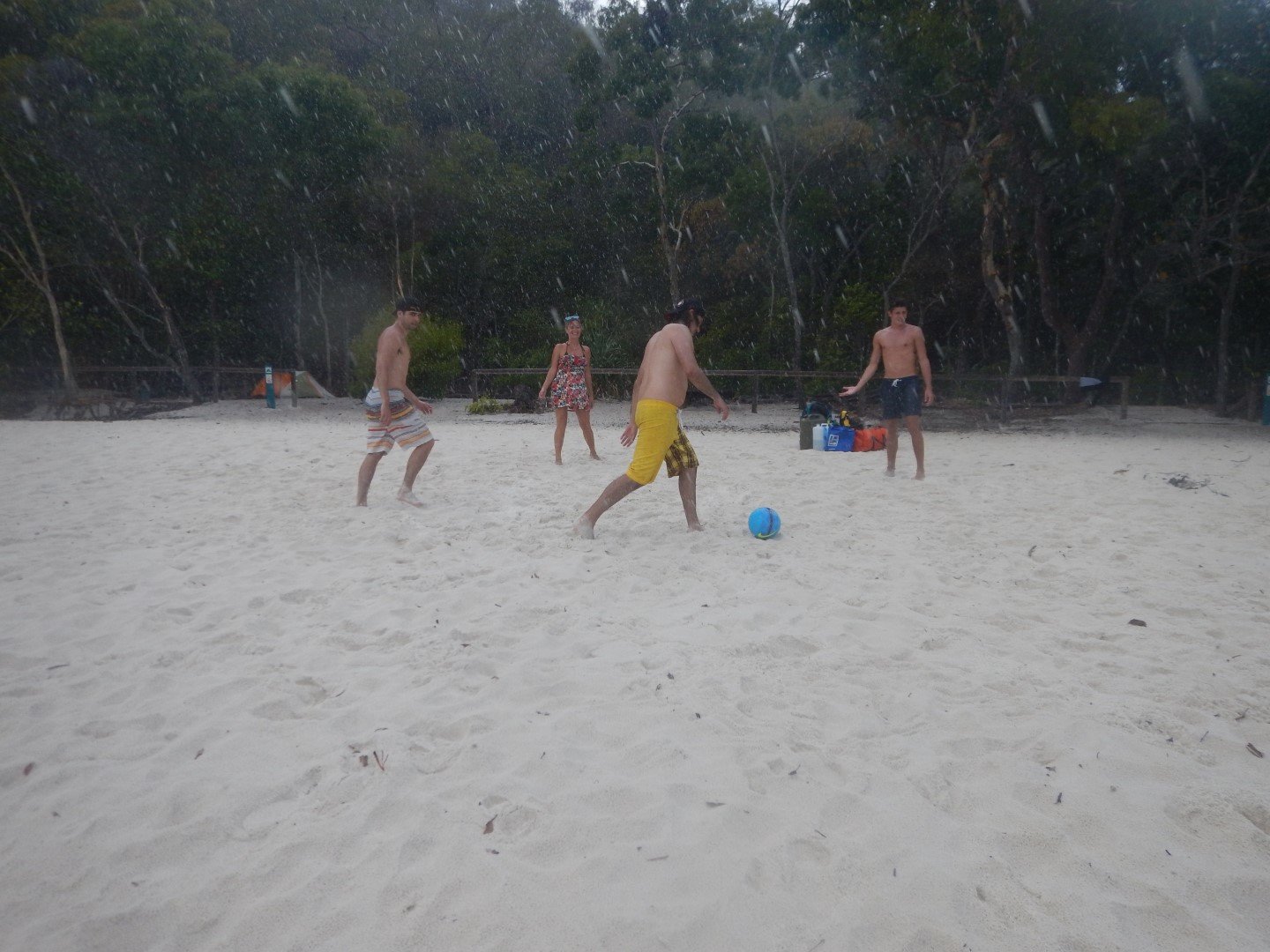 Great Barrier Reef
The Great Barrier Reef needs no introduction, often called the 8th wonder of the world this living mass is why people journey from all corners of the globe. ZigZag will stop at 2 locations within the Great Barrier Reef marine park around the Whitsunday islands so you can snorkel these amazing reefs in bloom with tropical fish and vibrant coral colours. Don't forget your underwater camera!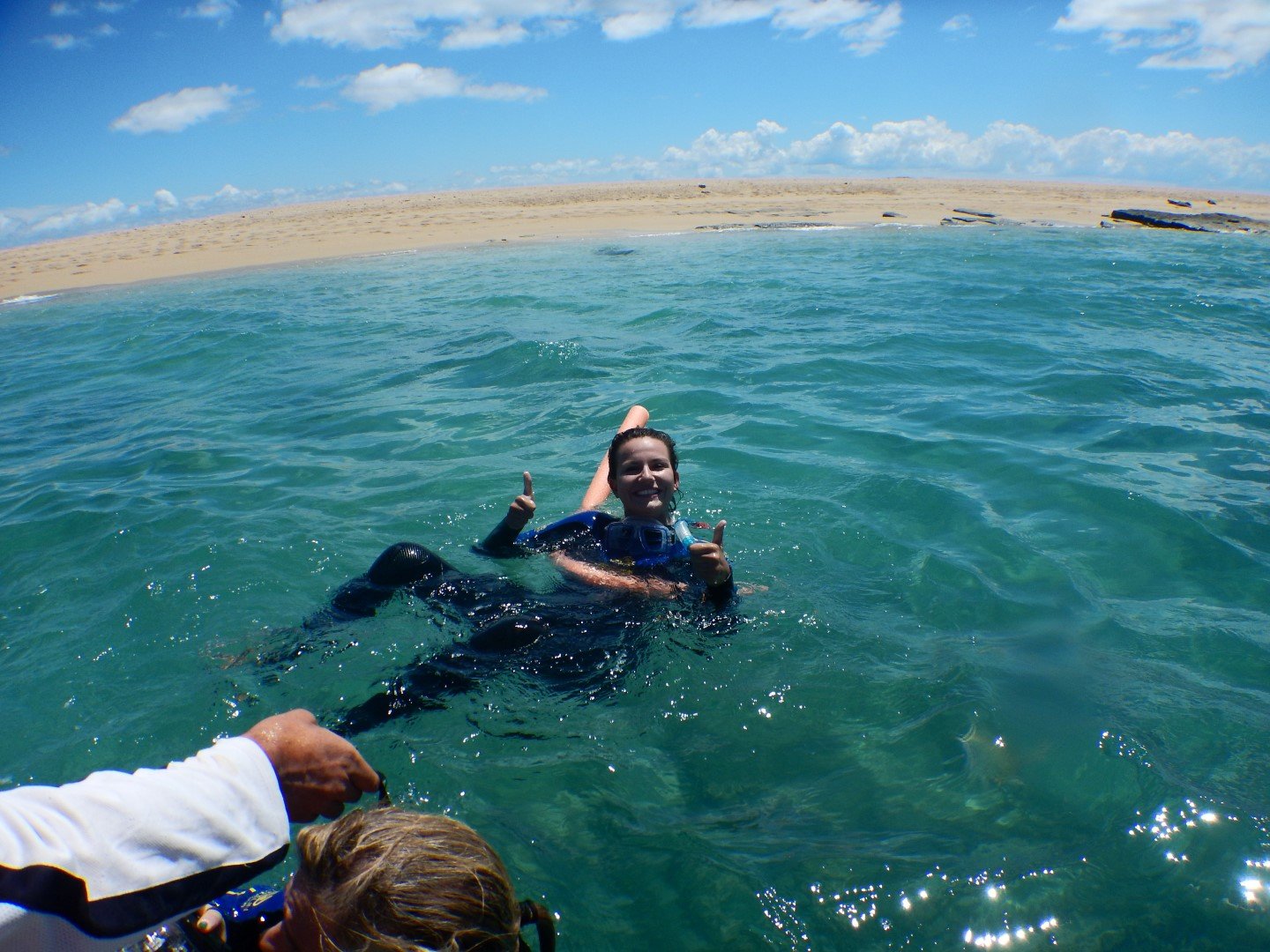 Airlie Beach Day Trip
When it comes to taking your family on a Day Trip around the Whitsunday Islands you need to look at a few factors and there is one tour that ticks every box
Fully inclusive price including lunch, snorkeling equipment and stinger-suits
Visit Whitehaven Beach
2 different snorkel locations
Visit an Island Resort
Full day tour that leaves early and returns late to maximise your experience
knowledgeable crew that know the area
owner operated vessel for that extra service
ZigZag Whitsundays Airlie Beach Tours gives you the most locations at the most competitive price