Interactive Airlie Beach Map
Airlie Beach is the tropical gateway to the Whitsunday Islands, is located in North Queensland Australia.
Distances To Airlie Beach
1,150kms north of Brisbane
630kms south of Cairns
272 km south of Townsville
149kms north of Mackay
481kms north of Rockhampton
1006kms north of the Sunshine Coast 
If you are flying into Airlie Beach the Whitsunday Coast Airport is located 30 minutes away, there are shuttles, buses and taxis that meet each flight.
Below is an interactive Google Map for you to explore the area before you arrive.
Interactive Standard Airlie Beach Map
Interactive Satellite  Map
FAQ About Airlie Beach
HOW BIG IS AIRLIE BEACH?
The township is quite small with around 2500 people living in the centre however Cannonvale and Jubilee Pocket join the Airlie Beach town boundaries, and in total there are around 13 000 people
IS IT FAR TO WALK TO THE MARINA?
There are 2 marinas in Airlie beach and 99% of all tours depart from these. Coral Sea Marina is a 15-minute walk around the shoreline from Airlie Beach. Port of Airlie is a 15-minute walk also from the main street
WHAT IS THE WEATHER LIKE?
November to April is hot and sticky and is susceptible to large amounts of tropical rain at times. May to October is the dry months and while cooler this normally means over 25 degrees
IS THERE A SUPERMARKET CLOSE BY?
There is a Woolworths in the middle of Airlie Beach and is a well-stocked holiday shop, they have online deliveries for pickup as well.
WHAT PUBLIC TRANSPORT IS THERE
Public buses, private minivans and taxis are available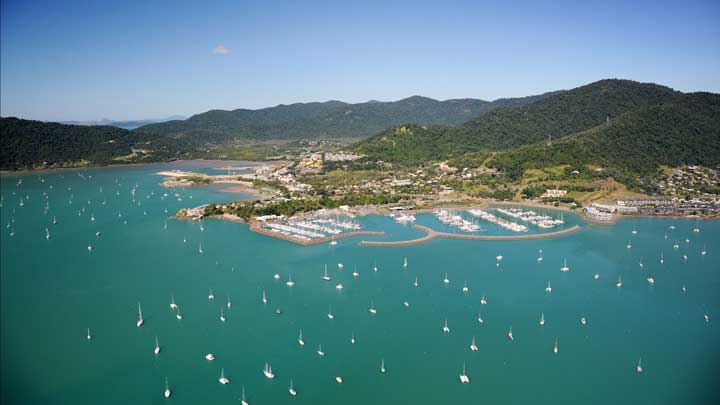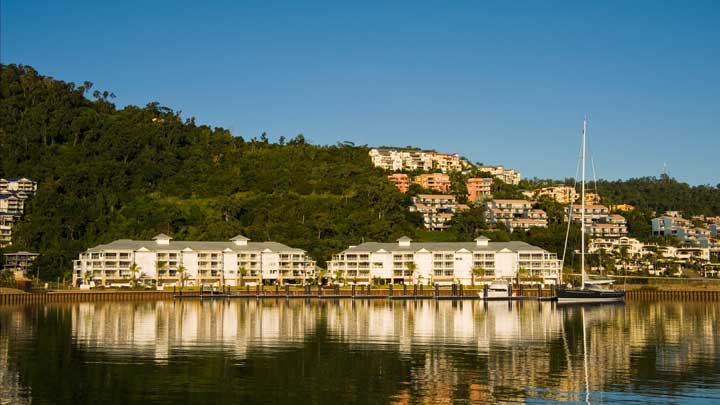 Dynamic Pricing
The only Whitsundays Day Trip with Dynamic Pricing, Tickets Start At Only $159
Comfortable Boat Ride
Comfortable Ride With More Destinations And More Time At Them
Everything Included
Our Tour Is Fully Inclusive Of  Lunch Snacks Snorkel Equipment and Wetsuit.