North End Abell Point Marina
Shingley Drive, Airlie Beach
Airlie Beach Day Trips With ZigZag Whitsundays
Airlie Beach Day Trips are the perfect way to spend a tropical hot day in the Whitsundays. By far the most popular way to do this is by jumping on a boat and setting out to discover the remote Whitsunday Islands. While there are many tours to choose from, ZigZag Whitsundays stands out from the rest. Let us tell you why you should travel with our day tour.
The Boat – A 39 foot Naiad, This boat was built for adventure while keeping guests comfortable. The only vessel with 4 x 300 Suzuki engines totalling 1200 horsepower means we get to destinations quicker than of our competitors, and we have a fun ride doing it. You know that feeling when you're on a full bus ride? You won't feel that way on this tour. Its an adventure from the moment we leave until we return. There is also a bathroom on the boat for your convenience.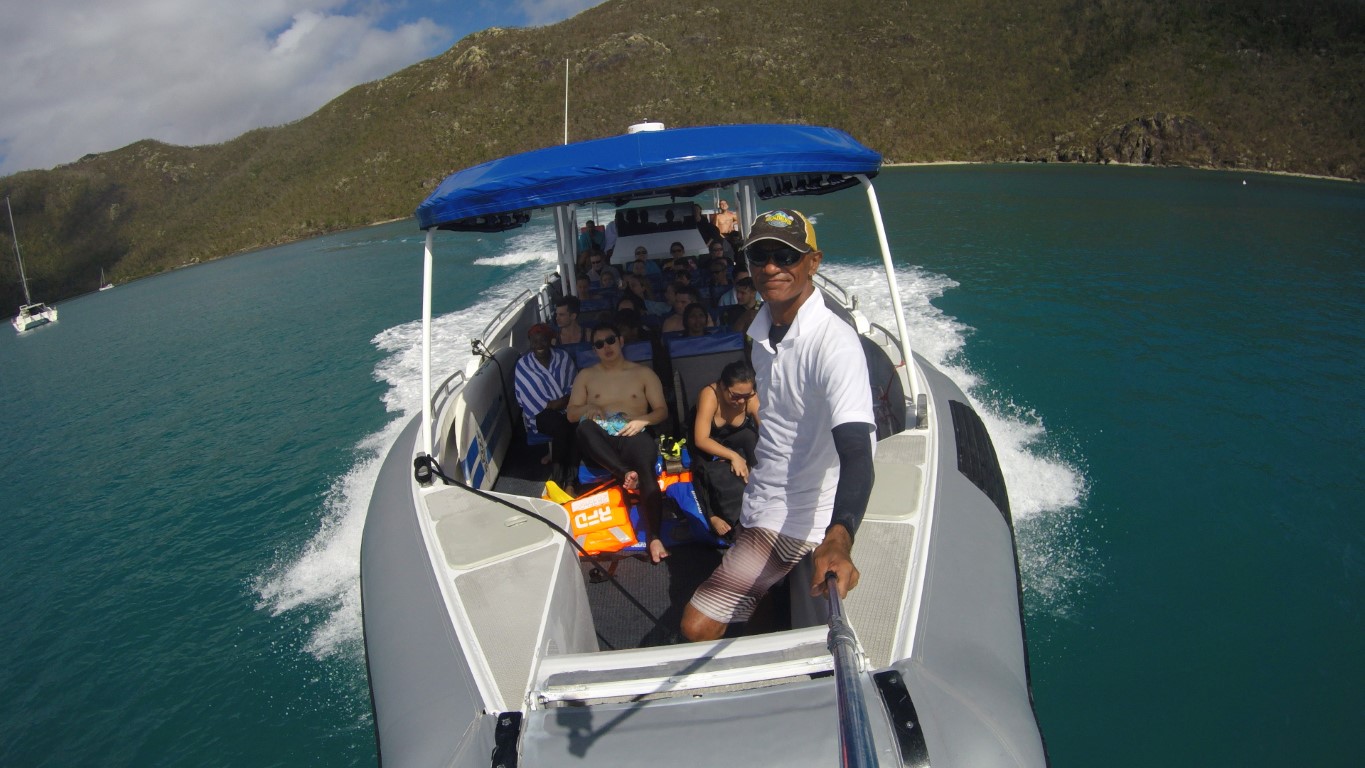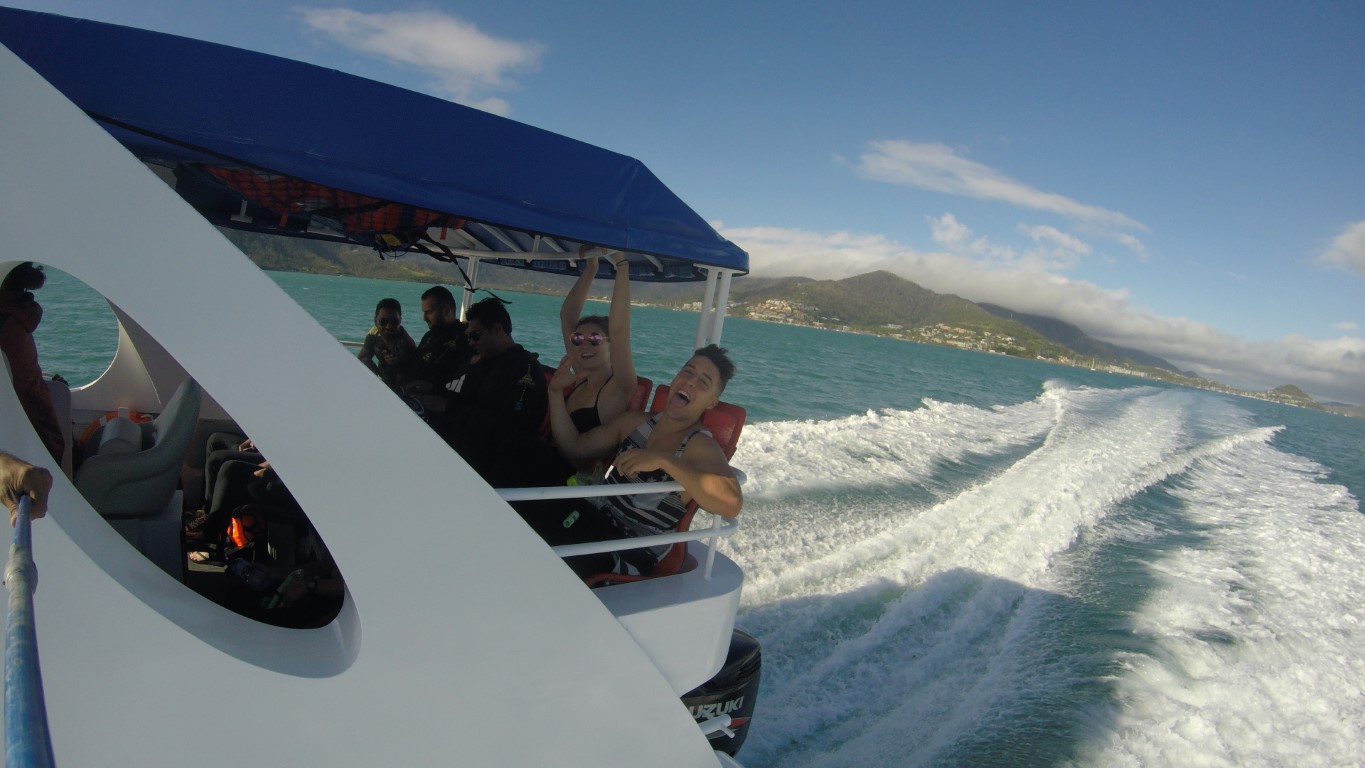 The Tour – Departing from Airlie Beach Abel Point Marina at 8 am, we will take you across the Whitsundays passage passing the Molle group of islands on the way. Around 45 minutes from departure we arrive at the first snorkel location filled with coral and tropical fish. An hour later we depart this destination on another adventure on this powerful boat, arriving at Chalkies Beach on Hazelwood Island there is time to discover the sand dunes and have another snorkel at the northern end of the beach.
Whitehaven Beach is the next location, and the one most guests are waiting for, this 97% silica sand beach is a fantastic site, and you will get 90 minutes to 2 hours to discover the beach plus swim in crystal clear waters. I almost forgot, you will get a fresh buffet lunch on the beach, which is included in the price to cure the midday hunger. Our Airlie Beach Day Trips always include lunch and all equipment needed for the tour.
A short 45-minute ride from Whitehaven Beach is Palm Bay Resort on Long Island. Here you will get 45 minutes to explore the resort, have a swim or a cocktail at the bar. Around 3.15pm we make our way back to Abel Point Marina at Airlie Beach with a few thrilling boating zigzags on the way.
On return, we will give you the information for the after tour get-together at Beaches Bar and Grill. You will get great discounts on food and drinks while you talk and swap pictures with other guests from the day trip.
The Crew – All the other companies we had worked at, the crew were employed for their qualifications, and that was it. When we started this tour we were determined that our team would not only be employed on their qualifications, they would also need to pass our tour guide and personality test. This was put in place from the very first crew member we employed and has made sure from day one that our guests not only enjoy the boat ride and destinations, but they have the best day with our warm, happy and knowledgeable three crew.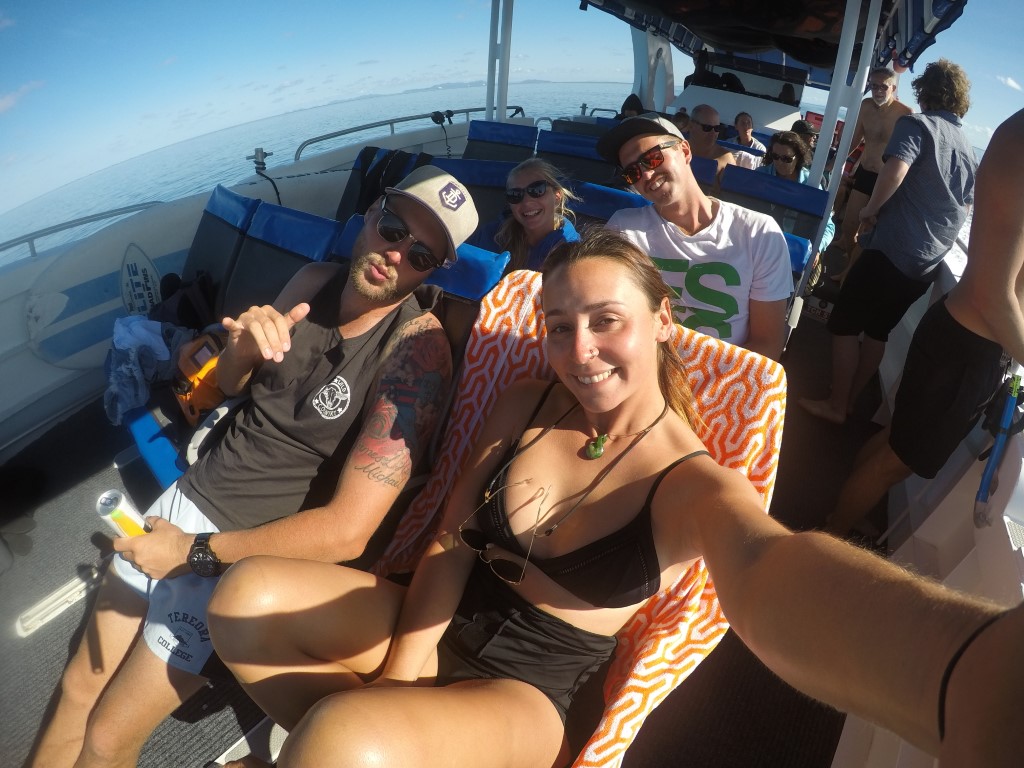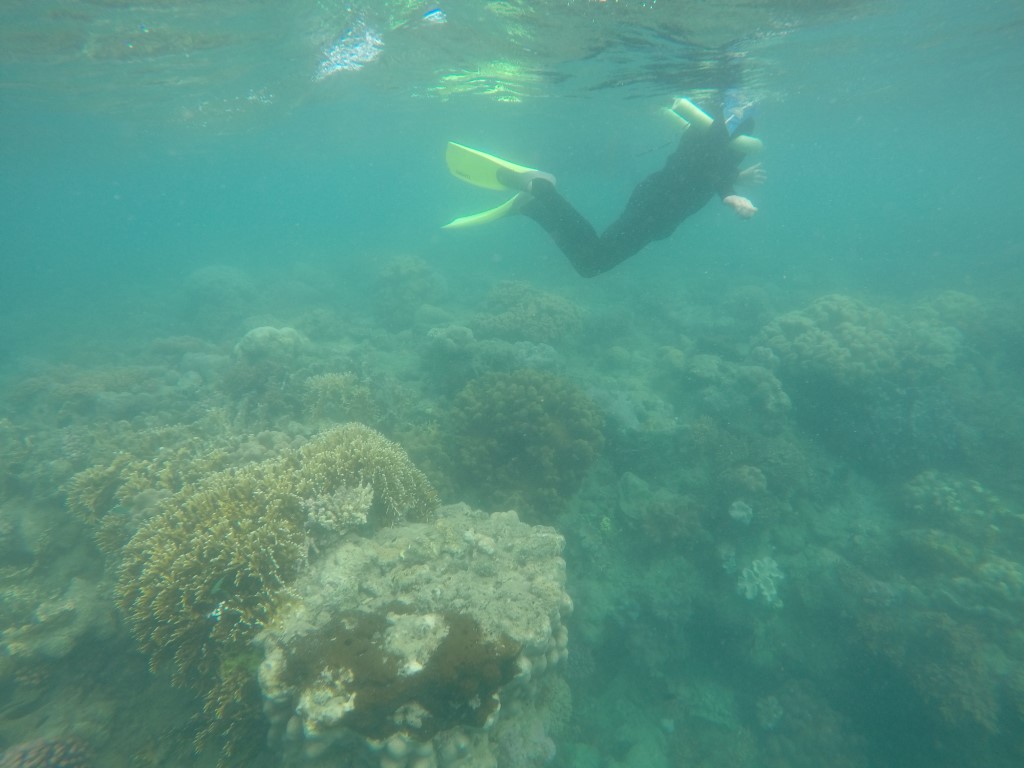 Other Airlie Beach Day Trips You Should Book
The town itself is a great little town, but when staying here for a few days, you will feel the need to get out and discover what tropical North Queensland has to offer. With not much action on the way of land tours, it seems natural to take to the warm ocean water and enjoy a day in the sun.
Other tours include
Day Tour to the Outer Great Barrier Reef
A day discovering Crocodiles on the Proserpine River
Take a ferry to Hamilton Island
Fishing tours for half or full day
Adrenaline Island Jetski adventure
Jetboat rides
Plus so much more
As there are so many Airlie Beach Day Trips, make sure you get the right tour for you by researching online and always check out the reviews. We hope to see you up this way soon
ZigZag Whitsundays is a locally owned and operated company. Owners Ben ( Boat Mechanic)and Nicole (Marine Biologist) are dedicated to giving you the best tour in Airlie Beach
ZigZag Whitsundays
Abell Point Marina
Shingley Drive
Airlie Beach QLD 4802
bookings@zigzagwhitsundays.com.au