Airlie Beach Activities For Families
© Official Whitsundays Local Website
Swimming
Playgrounds
Tours
Animal Farms
Cafes and Resturants 
8 of the best Airlie Beach activities for families
Airlie Beach is truly the holiday destination that has activities for people of all ages, but unless you're a local it can be hard to know all the family-friendly spots and activities available in town. So I've put together a list of the 8 best Airlie Beach activities for families together in one place to save you time and get the most out of your trip!
1. Airlie Beach Lagoon 
In the heart of town you'll find one of the most family-friendly (and best of all, free) activities our beautiful town has to offer. With larger open pools, an infant pool AND a children's play pool available, everyone in the family can kick back and relax. In the immediate vicinity you'll find shaded picnic and barbeque areas, free shower and changing facilities, a children's playground and a whole host of restaurants, cafes and ice cream parlours to enjoy.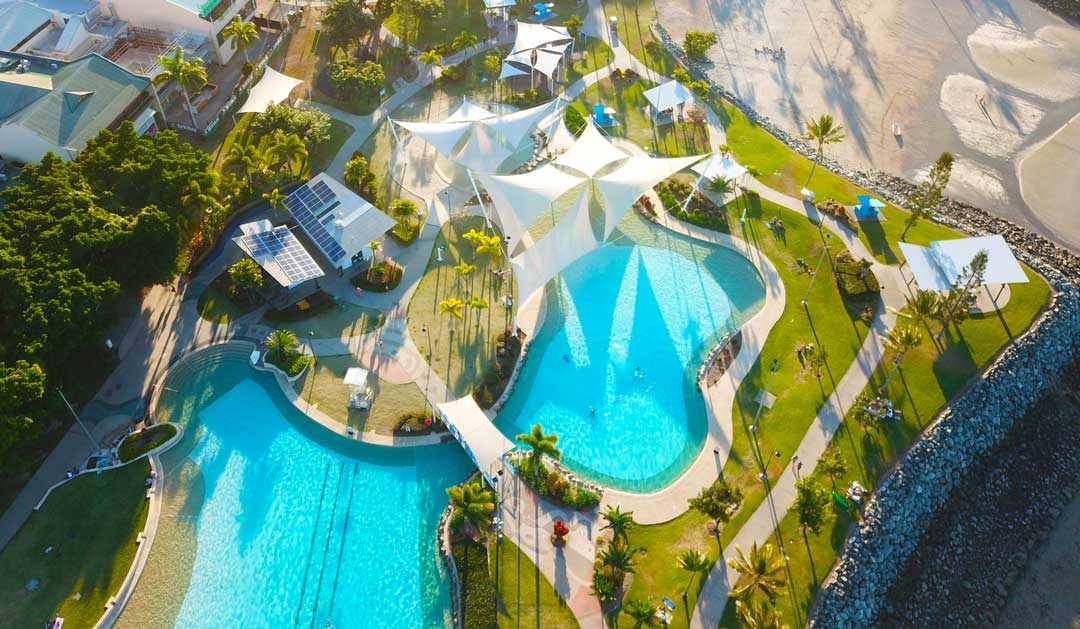 2. Large Playground esplanade
Right on the Airlie Beach Foreshore is the perfect adventure playground, complete with climbing nets, giant slides, swings and a pirate ship themed infant playground. See if you can time your visit to this playground on a Saturday, when the local Markets will be in full swing and you can explore the local stalls and pick up a tasty treat from one of the food trucks.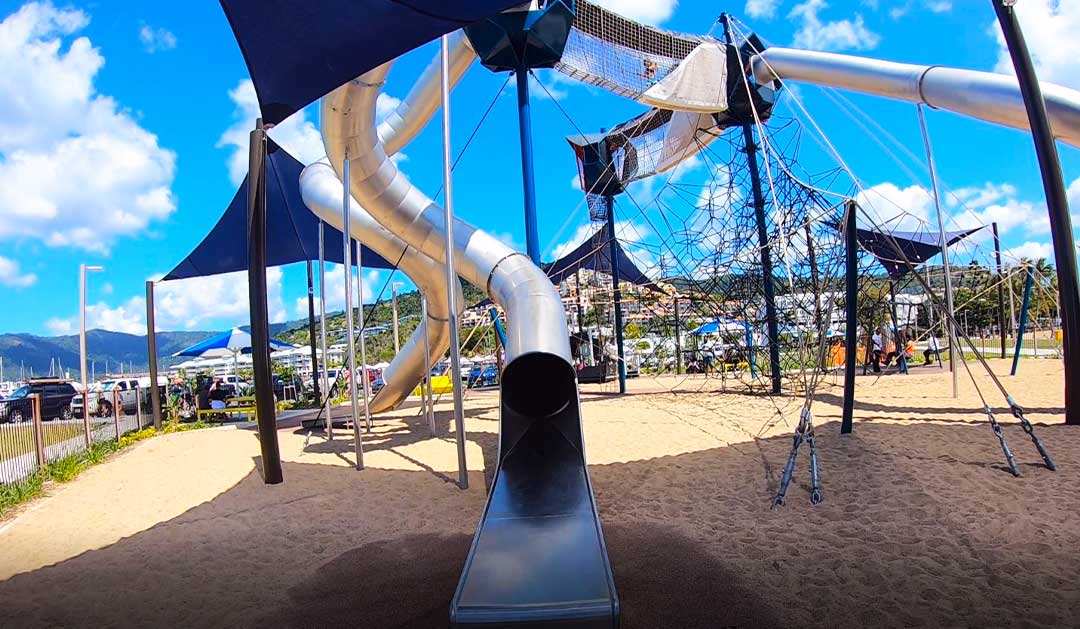 3. Whitehaven Beach Tour
No trip to Airlie Beach would ever be complete without a trip out to the world's most beautiful beach (that's not an exaggeration by the way, just ask the experts at TripAdvisor who ranked it the number 1 beach in the world in 2021). Kids aged 5 and over can head out to see and play at Whitehaven on one of the best-rated tours in the Whitsundays. No fighting over a spot on the sand needed, this tour will take you straight to 7km of pure paradise, away from the hustle and bustle of town. With plenty of time to relax and explore with a free cold buffet lunch included, your only drama will be getting them to leave!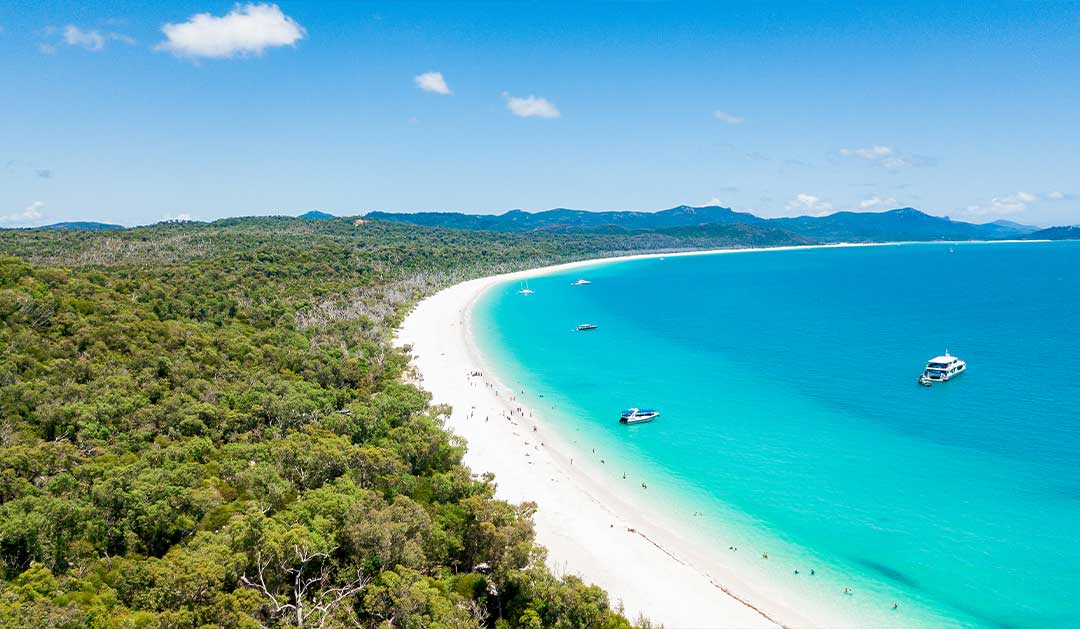 4. Tuk Tuk Tours
Just arrived in town and wanting to explore the area without hearing the kids complain about sore feet every 5 metres? Then Tuk Tuk tours are the perfect solution. Get around in style along the beautiful Bicentennial Boardwalk and all through the town without lifting a finger (or more importantly, a foot) while getting the inside scoop on the what's what in Airlie Beach from your friendly tour guide.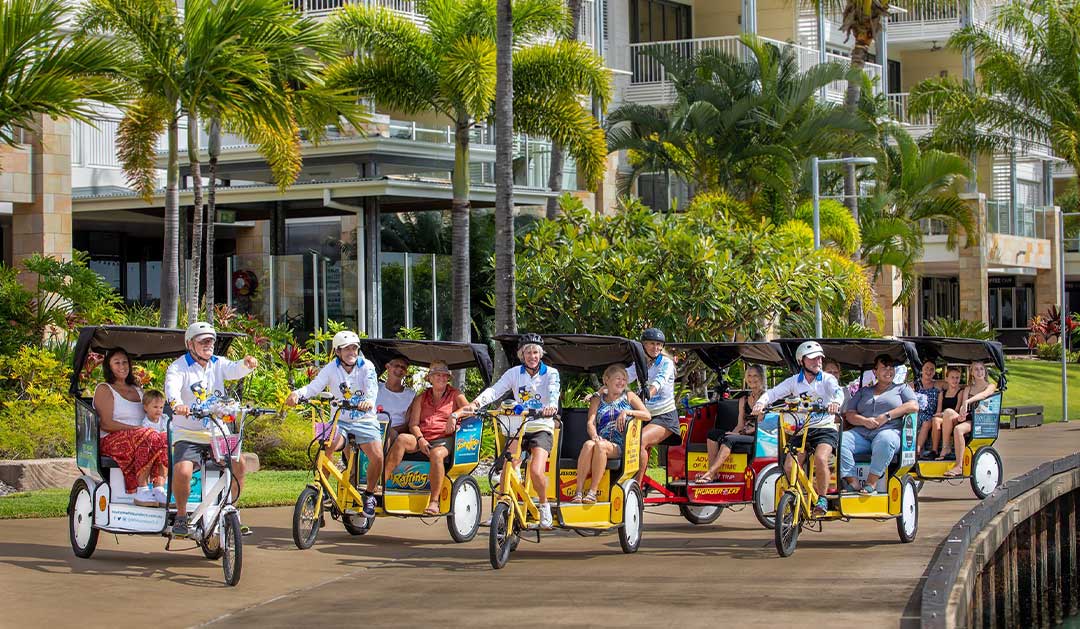 5. Whitsunday Gold Coffee
Picture this, delicious coffee made from locally-grown coffee beans, a scrumptious breakfast and lunch menu, an amazing aviary and farm animals, not to mention a completely enclosed indoor playground for kids. Sound too good to be true? Well you're in luck, the Whitsunday Gold Coffee is the perfect one-stop destination, and one of the best bang for buck Airlie Beach activities for families around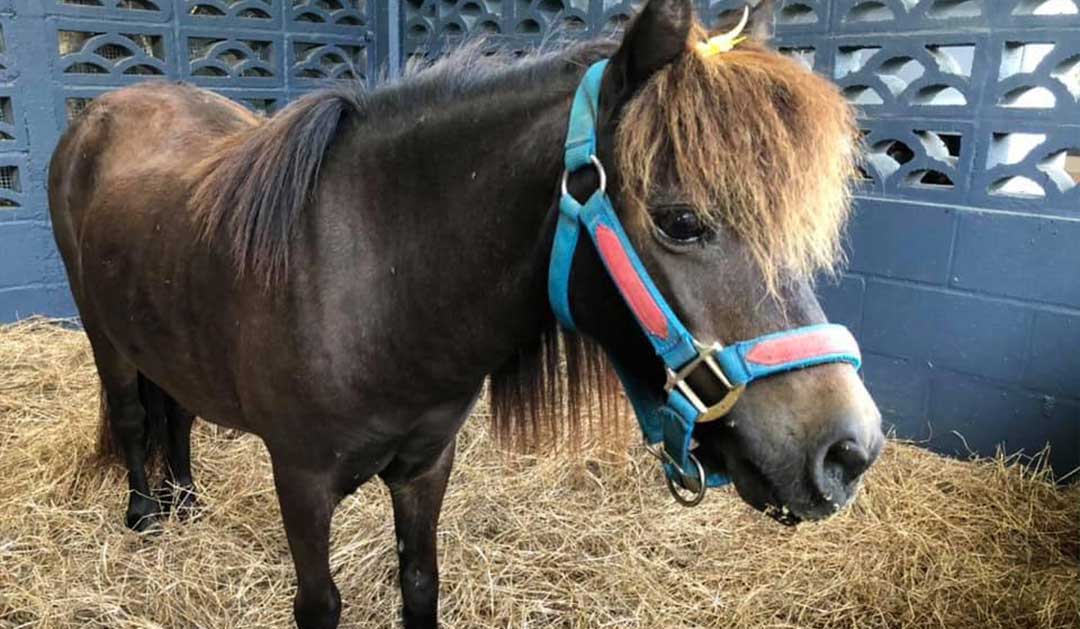 6. Crocodile Farm
If you're after more animal-centred things to do in Airlie Beach for the family, you can't pass up a visit to Bredl's Wild Farm, which not only has plenty of huge crocs, but a whole host of other Australian wildlife to see too. With opportunities to get up and close to all sorts of snakes, kangaroos and baby crocodiles, kids of all ages will have a blast and might learn a few things too!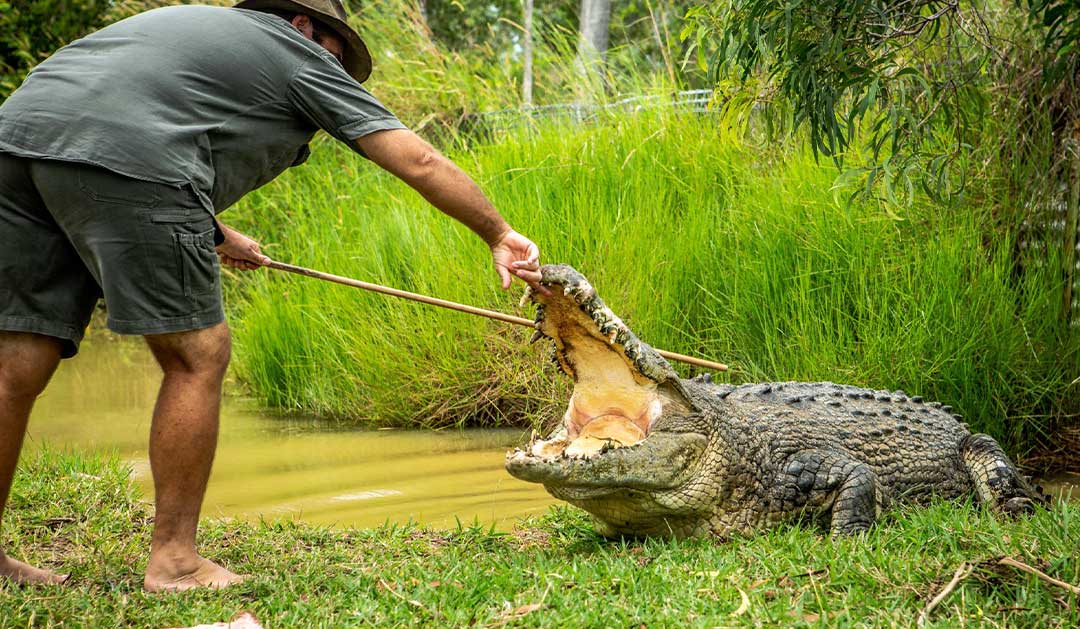 7. Cape Gloucester
Another of the top Airlie Beach activities for families is spending the day (or even a few days) at Cape Gloucester Beach Resort or Montes Resort. Whether you're popping in for lunch or staying overnight, you can't pass up a visit to the stunning beach here. Featuring the crystal clear waters the Whitsunday Islands region is famous for, the kids won't be the only ones happy to spend the day frollicking on the beach.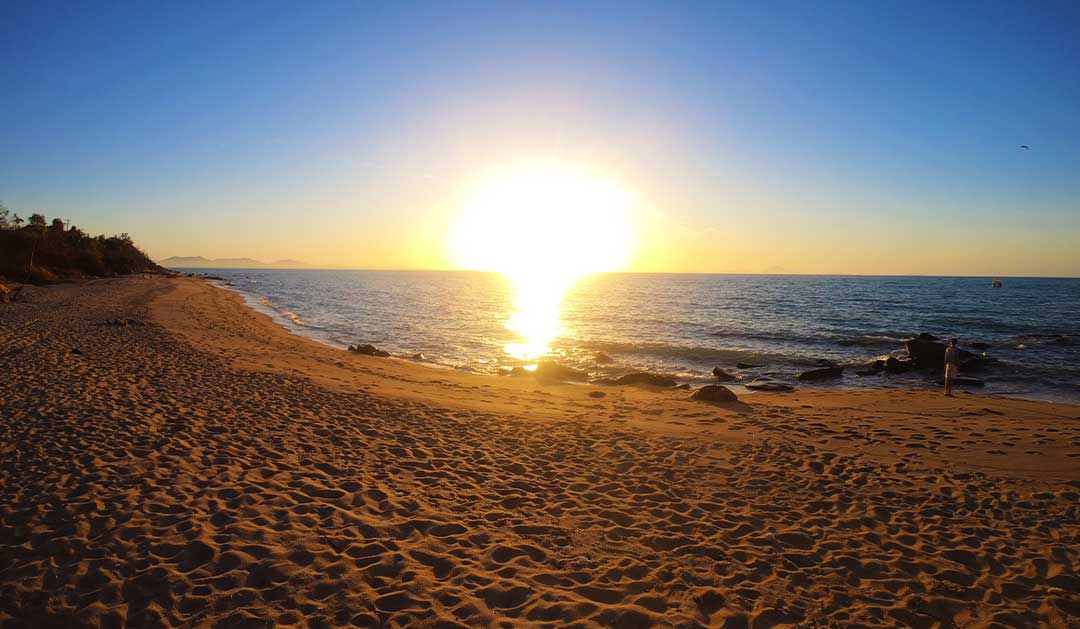 8. Stand Up Paddle and Kayak
For those who can't get enough of our beautiful waterways, get out on the water with the local Stand Up paddle and Kayak team at SUP. Suitable for kids of all ages, you can either strike out on your own or get a lesson and a guided tour from one of the experts, although half the fun can often be falling in and getting back up! With two locations at Coral Sea Marina or at the Lagoon Beach in the centre of town, this activity is a great one for the whole family.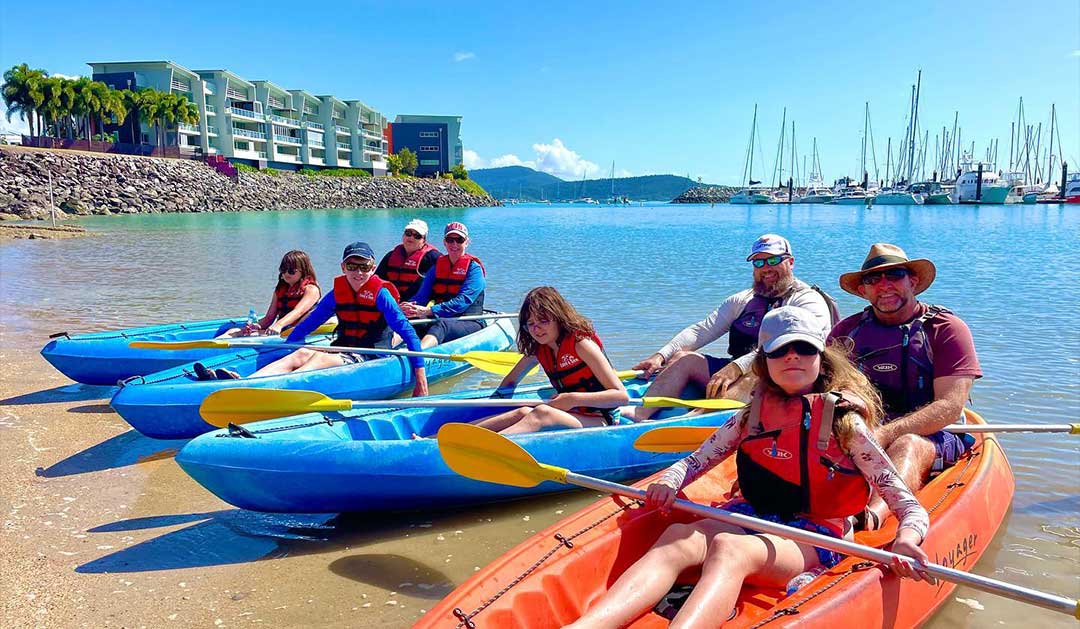 Now while these are my hand-picked top 8 Airlie Beach activities for families, this is by no means the complete list of things you can do and see while in Airlie Beach that are family-friendly. Our beautiful town is full of fun activities and spots that can be enjoyed by everyone, although you might just need a second trip to see and do them all!
As always if you have any questions about  any regional information, you can head over to our FAQ page or contact us on 07 4813 9007 or bookings@zigzagwhitsundays.com.au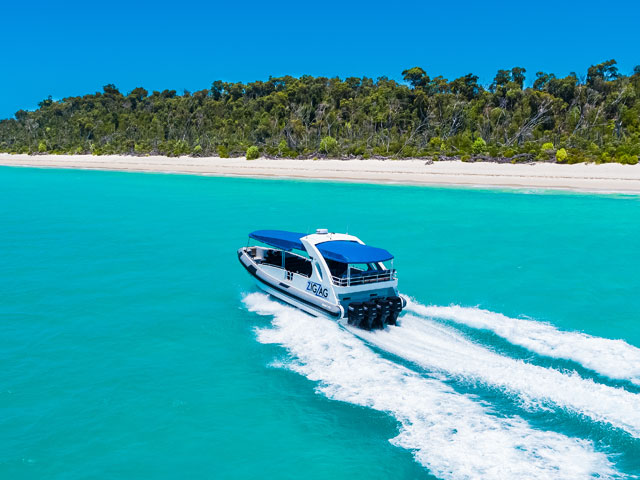 DAY TRIP WITH ZIGZAG WHITSUNDAYS
ZigZag Whitsundays day tour checkin starts at 7.50 am and the trip returns at 4 pm, The tour visits Whitehaven Beach and the southern lookout, you will also get an opportunity to snorkel around the islands.
As we depart early and return later, you get more time on the water, and more locations visited than any other Whitehaven Beach Tours from Airlie Beach.
In 2020 the boat was refitted with high back padded seats making sure our guests have a comfortable safe ride every time! 
Dynamic Pricing
The only Whitsundays Day Trip with Dynamic Pricing, Tickets Start At Only $159
Comfortable Boat Ride
Comfortable Ride With More Destinations And More Time At Them
Everything Included
Our Tour Is Fully Inclusive Of  Lunch Snacks Snorkel Equipment and Wetsuit.